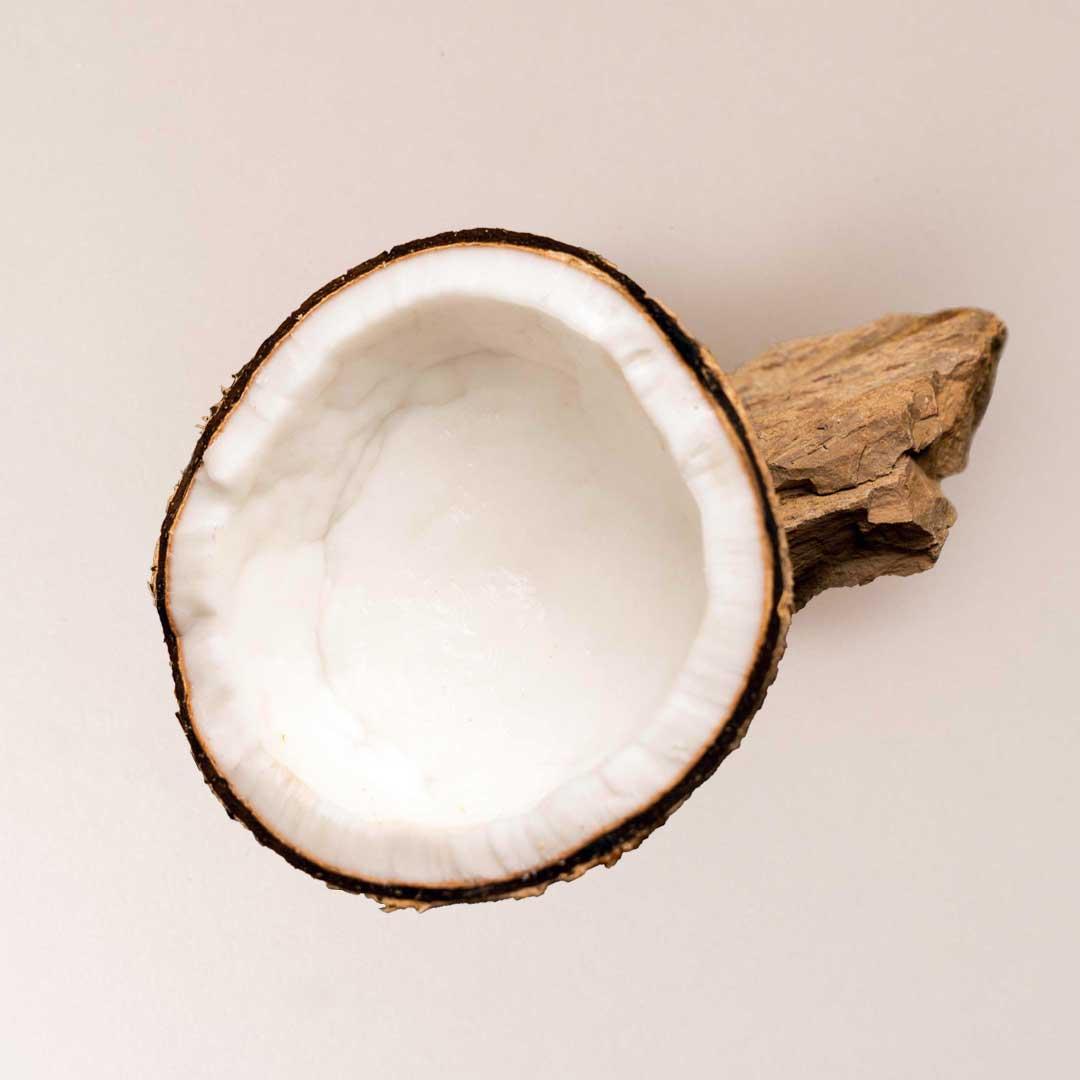 Skincare
It has been proven that properly hydrated skin performs at its best to heal itself of natural scars and maintain skin integrity so it can continue to function as a barrier against bacterial and environmental threats.1, 2 Dryness threatens this function.3

Coconut oil not provides natural hydration, but also has emollient properties which can be beneficial to repairing the skin's barrier function, making it an especially helpful addition to your skincare routine if you have dry, sensitive skin or atopic dermatitis.4, 5
Haircare
Coconut oil is often said to be the best oil to use on your hair to reduce protein loss and keep it looking healthy.6-8
In addition, it helps reduce the amount of damage hair sustains while it's wet and vulnerable to damage. The damage stems from the subtle, structural changes that occur when it absorbs water (especially if the water contains chemicals from hair products, or even salt and chlorine from swimming).6
Applying oil to your hair before you wash will reduce the amount of water absorbed by the hair shaft since the oil fills in the space inside your cuticles, preventing water from penetrating through.6, 9 This reduces the degree to which the cuticle scales "stick up" and makes hair less prone to damage while washing. 
Coating your hair in oil after you wash it helps make it softer and smoother. This reduces the amount of friction caused by styling, making your hair less likely to snag and break.
Where we source from
Sourced from Mr. Pisit, our partner from the Ratchaburi province who uses a centrifugation method that extract oil from coconuts while maintaining their high quality nutrients. He only uses local coconuts grown in organic farms. Read more about Mr. Pisit here. 
Our coconuts are featured in our 
1. Elias, P. Current Allergy and Asthma Report, 2008. 2. Rawlings, A. Et all., International Journal of Cosmetic Science, 2012. 3. Del Rosso, James Q. Et all., The Journal of Clinical and Aesthetic Dermatology, 2011. 4. Agera, Anna L., et all., Dermatitis, 2004. 5. Verallo-Rowell, Vermén M., et all., Dermatitis 2008. 6. Fernanda Reis Gavazzoni Dias, M. International Journal of Trichology, 2015. 7. Cloete, E. et all., Frontiers in Physiology, 2019. 8. Rele, Aarti S., Journal of Cosmetic Science, 2003. 9. Gode, V. et all., Journal of Cosmetic Science, 2011