Powerful results with natural solutions
Unclogs & minimises pores
Coconut Cider Vinegar
Detoxifies chemicals, bacteria & impurities
Mild Exfoliant
Balances the skin's pH level
Probiotic Benefits
Nourishes skin with vitamins & minerals
Beneficial Minerals
1 Natural, Organically Sourced Botanical
A natural toner for acne-prone skin that clarifies, controls acne, and promotes anti-ageing. Crafted with organic, vegan, and natural ingredients, it's the ultimate solution for those seeking a pore-minimizing and pH-balancing toner that also exfoliates gently. The star ingredient of this formula is Coconut Thai Maprao Cider Vinegar which has been scientifically proven to detox, destress and protect the skin from environmental damage.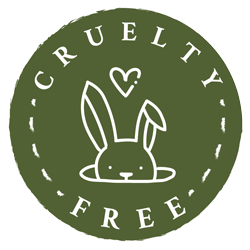 Paraben Free
Sulphate Free
Silicone Free
Pthalate Free
No harsh chemicals. No synthetics. No compromise.
Coconut Cider Vinegar:
Rich in probiotics, enzymes, amino acids, minerals, Vitamins C & B and other essential skin nutrients to keep the skin healthy and balanced with a natural glow. Shrinks facial pores to protect from bacteria and impurities. Deeply cleanses the skin from dirt and excess oil in the pores and balances the skin for a less oily appearance. Renourish the skin for a more vibrant and smoother appearance. Maximises makeup and cosmetics' effects while protecting the face from reactions.
Organic Coconut Vinegar*
* Organically grown