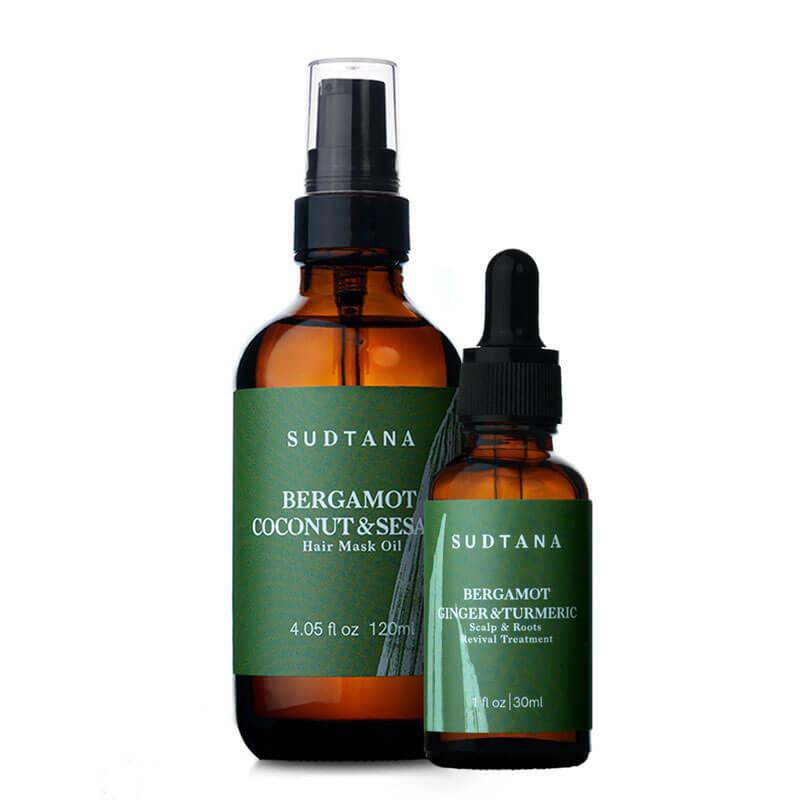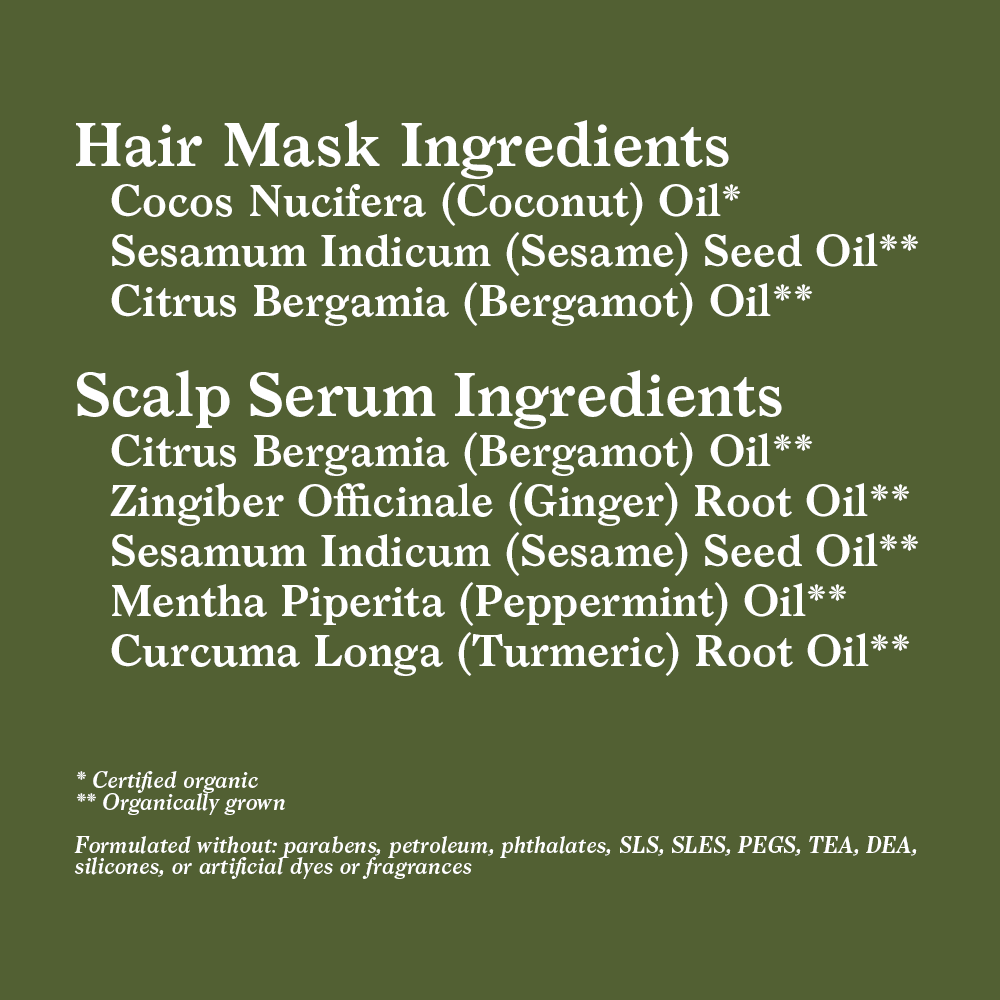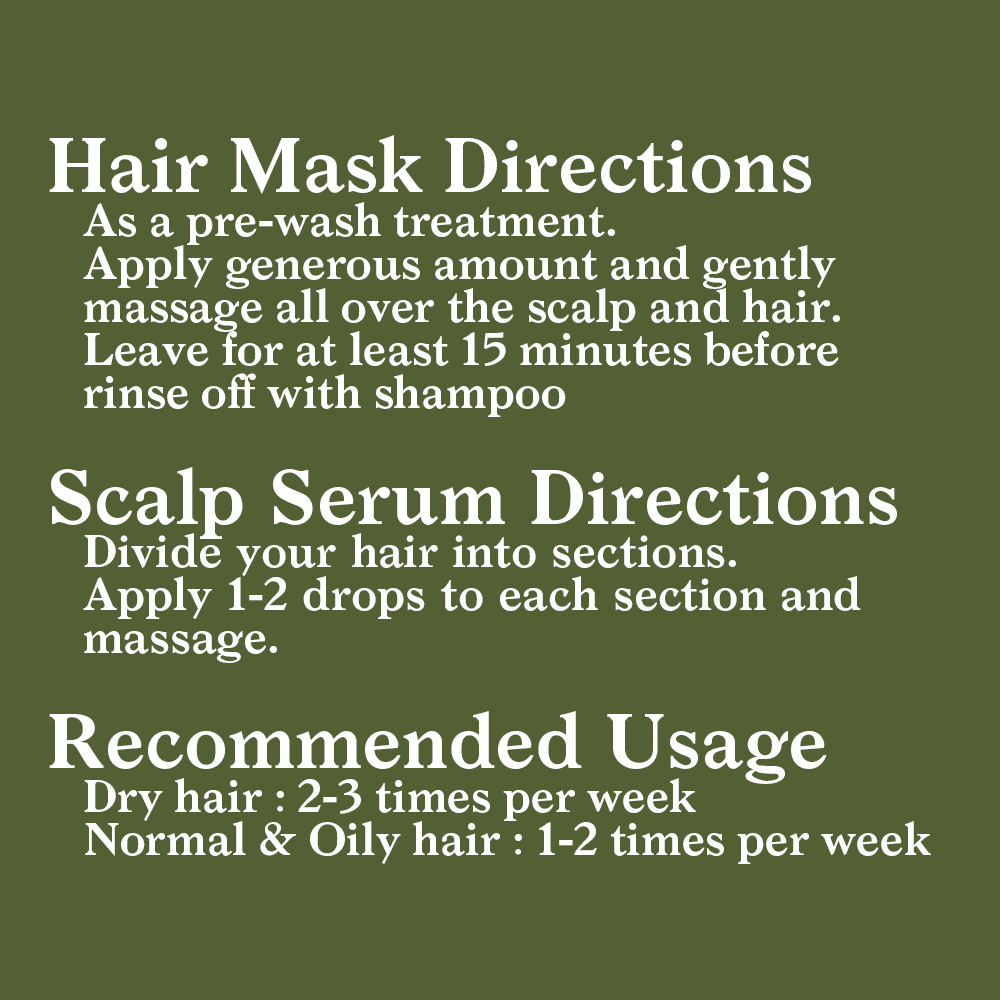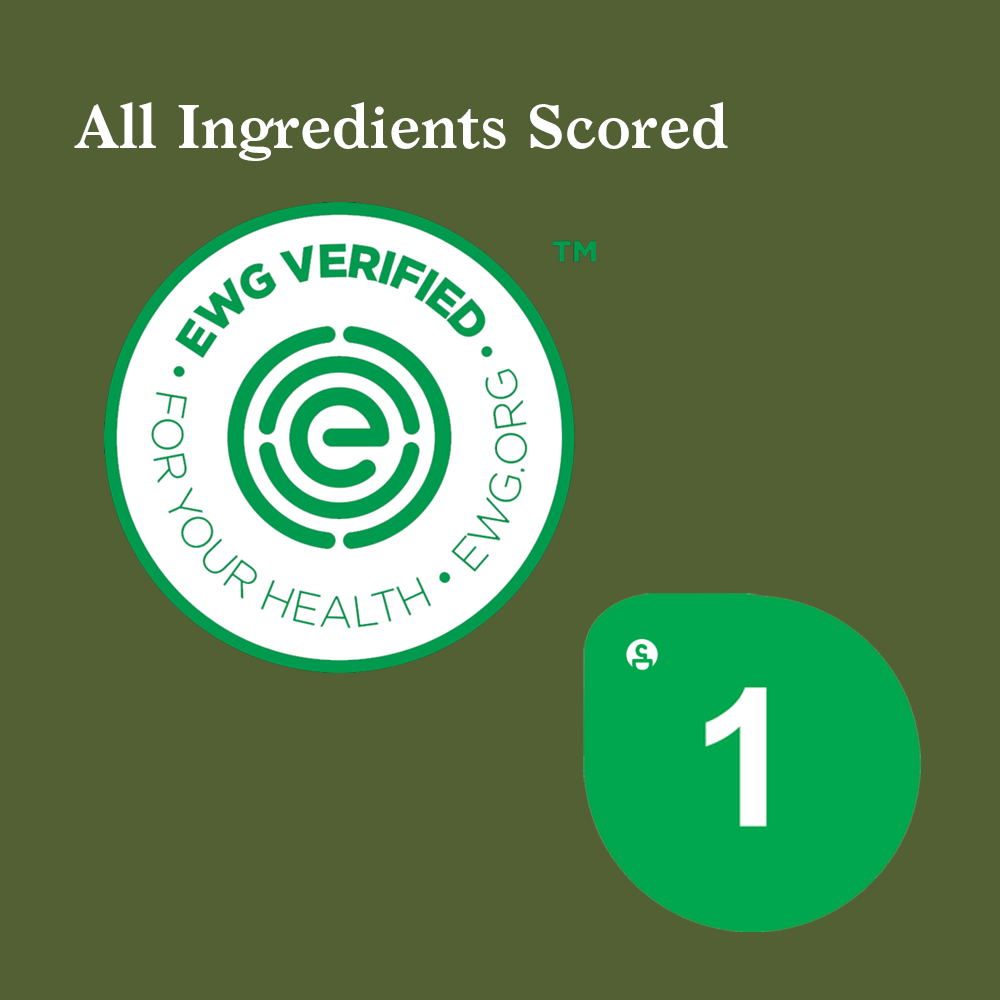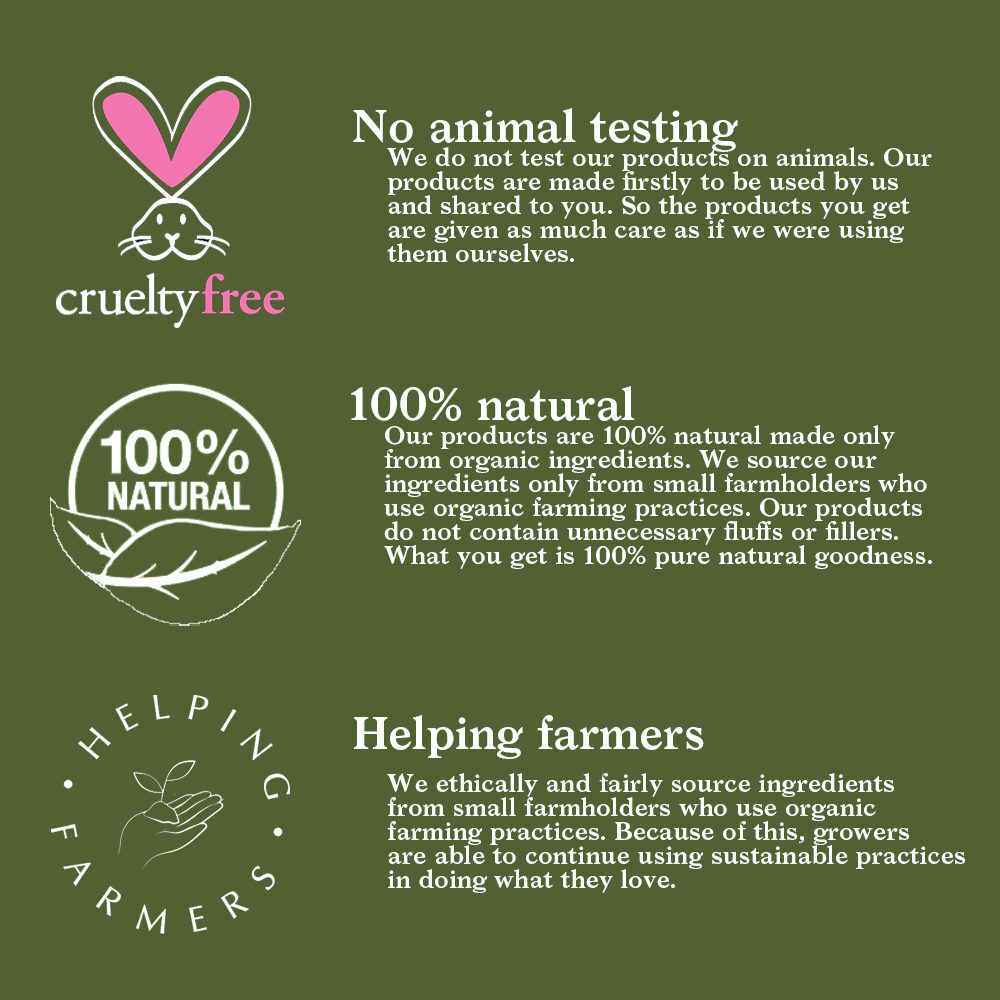 $83.00
$79.00 (5% off)
& Free shipping
ALL-NATURAL HAIR MASK REMEDY INSPIRED BY TRADITIONAL THAI WISDOM
Naturally promotes long-term hair growth and slows down hair loss
Specializes in countering and repairing all types of chemical hair damage
Nourishes, moisturizes, and nurses damaged, dry and thinning hair back to health and strength  
Restores volume by cleansing and re-conditioning the scalp with nourishing vitamins
Sustains growth for a lifetime with moisture-retaining shield, protecting hair from the environment, heat, and pollution
Visible results in as soon as 4 weeks
Formulated without: parabens, petroleum, phthalates, SLS, SLES, PEGS, TEA, DEA, silicones, or artificial dyes or fragrances.


$83.00
$79.00 (5% off)
& Free shipping
ALL-NATURAL HAIR MASK REMEDY INSPIRED BY TRADITIONAL THAI WISDOM
Naturally promotes long-term hair growth and slows down hair loss
Specializes in countering and repairing all types of chemical hair damage
Nourishes, moisturizes, and nurses damaged, dry and thinning hair back to health and strength  
Restores volume by cleansing and re-conditioning the scalp with nourishing vitamins
Sustains growth for a lifetime with moisture-retaining shield, protecting hair from the environment, heat, and pollution
Visible results in as soon as 4 weeks
Formulated without: parabens, petroleum, phthalates, SLS, SLES, PEGS, TEA, DEA, silicones, or artificial dyes or fragrances.

★ ★ ★ ★ ★
"Its the only treatment I use"
"Volumizing powders used to be my everything but it made my hair sticky, some days washing it off was such a pain with more hair fall too! I also tried regrowth shampoos but it made my scalp itch with more hair fall - even after the recommended period. With such little hair, every strand counts!

I am glad I found this natural remedy. Just 2 months in, my hair fall has stopped and already started to notice baby hair growth. It's the only treatment I use"

Susan (Verified buyer)
BRING YOUR HAIR, BODY AND FACE CARE ROUTINE TO THE NEXT LEVEL WITH MORE PURE NATURAL CARE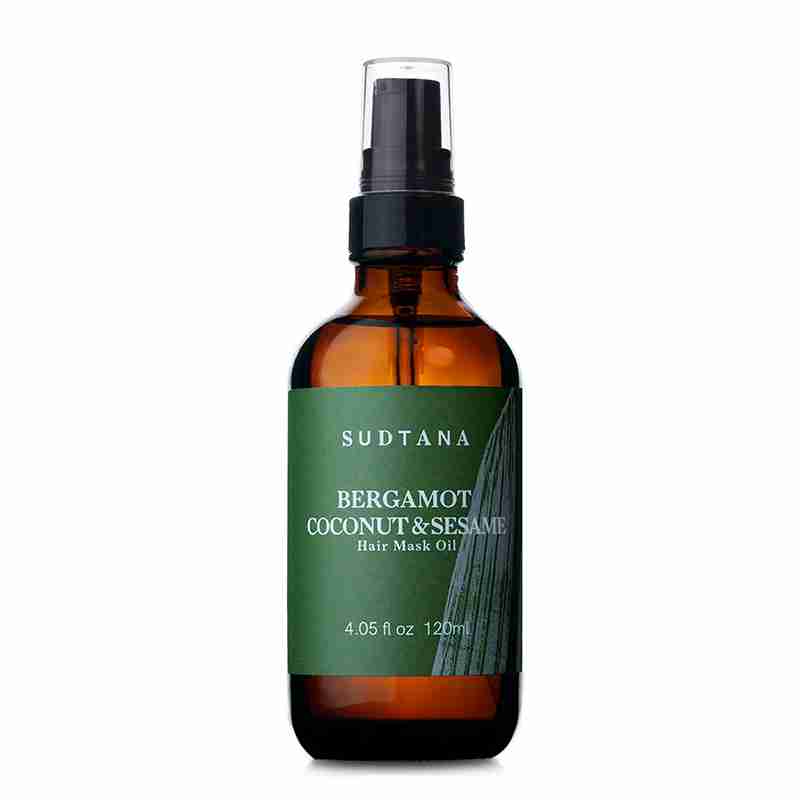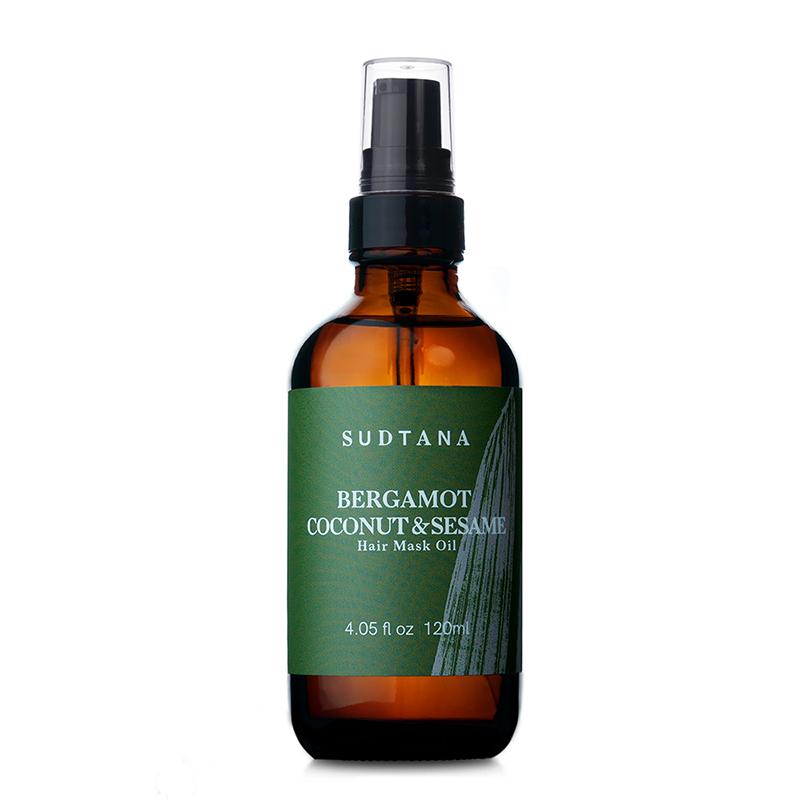 Hair Mask
 Indulge your hair with Thailand's finest and richest extracts for a revitalized and rejuvenated look. Ideal for the following hair and scalp conditions: dry and frizzy, thinning and shedding,  fading natural hair colors, and itchy flaky scalp from dandruff or lice!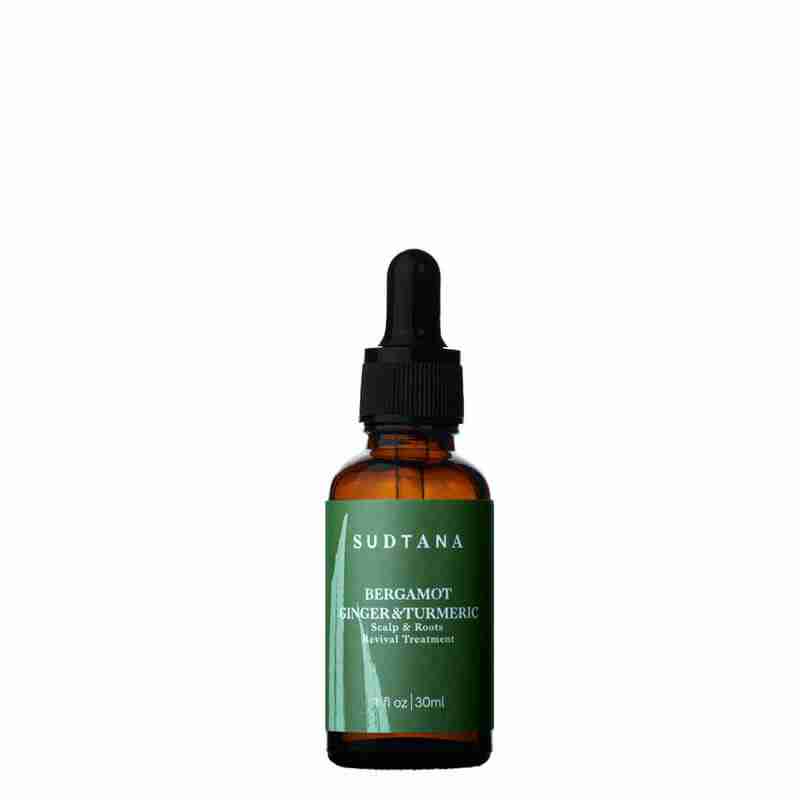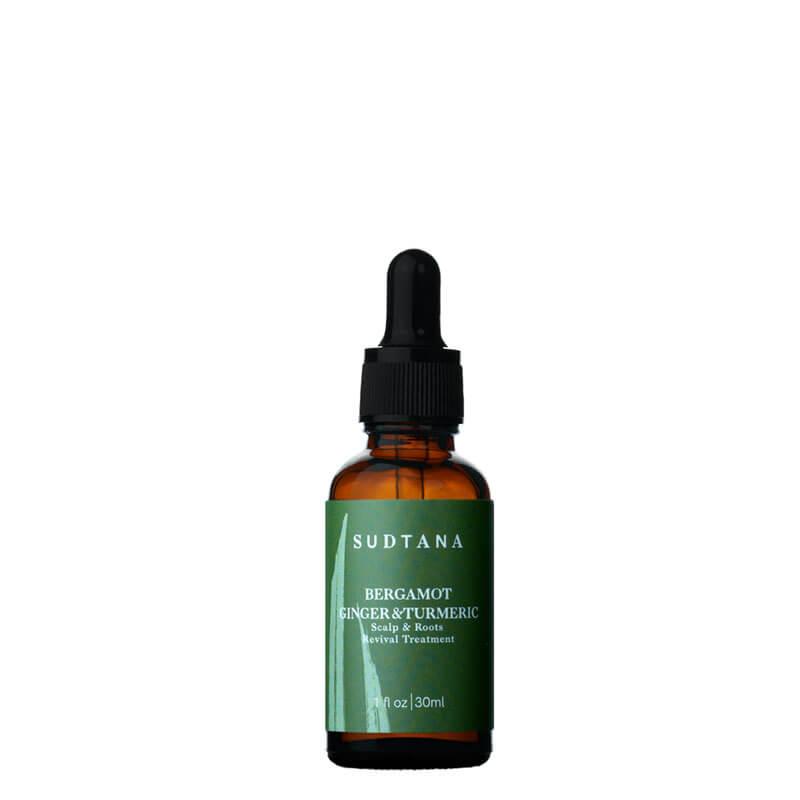 Scalp Serum
You're protecting your hair, but don't forget that strong hair comes from the scalp and roots. With Sudtana Bergamot, Ginger and Turmeric Roots and Scalp Reviving Treatment, you'll  give intense scalp nourishing and revitalization for increased and healthy hair growth!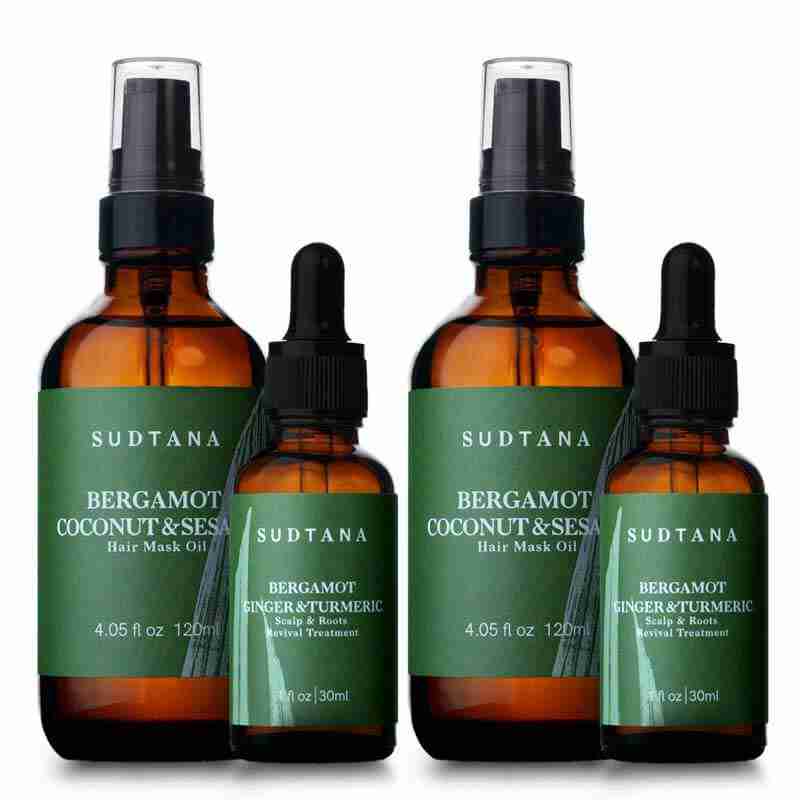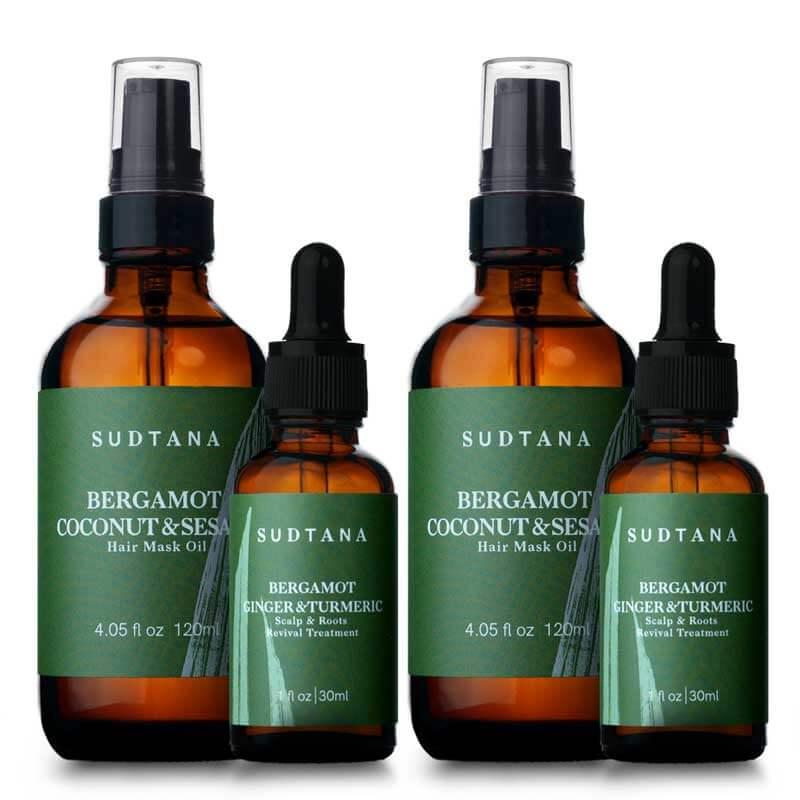 2 Month Hair & Scalp
Our nourishing hair mask and revitalization roots and scalp treatment are made in small batches so you get the best and freshest products possible. So lock in your 2 months hair nourishment and scalp revitalization supply now, while stocks last!  
Get Your Dream Hair in Just a Few Easy Steps!
Hair Mask

Recommended Usage
Normal & Oily hair: 1-2 times per week (day or night)
Dry hair: 2-3 times per week (day or night)
Step-by-step
Use as a 15 minute Pre-Wash Treatment
Apply a generous amount onto hair
Gently massage all over hair
Leave for at least 15 minutes 
Rinse off with shampoo
Helpful Tips
Establish a routine! With so many products on the market, sometimes it's hard to keep track of what we have used!
Use side-to-side motions with your hands (be conscious of fingernails!) when applying any hair product. Rounded motions may feel nicer, but will cause your hair to tangle up and possibly damage the cuticles.
What to do during the 15 minute pre-wash? Relax, or do some working out - you'll be showering afterwards anyway!
Scalp Serum
Recommended Usage
Apply before bedtime
Normal scalp: 1 time per week
Damaged scalp: 2-3 times per week
Step-by-step:
Use as leave on treatment overnight
Divide your hair into sections
Apply 1-2 drops to each section
Gently massage all over scalp and hair
Leave overnight and dream of softer hair
Wash off with shampoo in the morning and live the dream!
Join the Family!
Our (Hair) Ties Run Deep!
Watch what others have to say!
Powerful, Proven Way to Get Stronger, Silkier and Thicker Hair

Repairs and restores

your hair's lustrous volume and shine after years of damage from products with dangerous chemicals.

Rich in vitamins, minerals and essential fatty acids

which strengthen and nourish each hair strand for maximum results.

FREE from chemicals

, preservatives and synthetically made fragrances commonly found in over-the-counter hair masks.
Made with

100% pure and organic ingredients

which means you can have healthy hair which looks great.

Stimulates hair growth

and

slows down hair loss

by improving blood circulation giving you fuller and denser hair.
Promotes a

healthy scalp

by treating dandruff, protecting it from infections and helping it fight against lice and insect bites.

Ingredients 100% ethically sourced

from local organic farmers at a fair price which gives a better quality of life to their families and their communities.
Our Natural, Organically Sourced Ingredients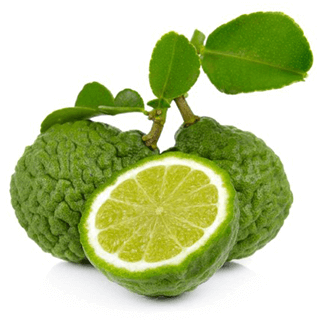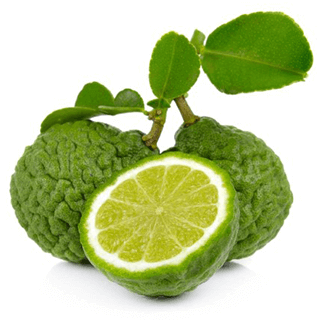 Bergamot Oil* Cleanses Your Scalp
Bergamot oil has been valued for its naturally powerful anti-inflammatory, antiseptic, anti-fungal and antibacterial cleansing properties for generations.
Detoxifies Scalp: strips away built-up chemical and bacterial residue that clogs and dries out hair roots.
Natural Antioxidants: bergamot oil encourages blood flow, ensuring weak hair follicles are properly nourished with the oxygen and nutrients.
Shields hair from Oxidative stress, an oxidation reaction that contributes to hair graying and hair loss.
Balanced Coconut and Sesame, it goes the extra mile by repairing hair damage by moisturizing and transitioning dull and lifeless hair into a shinier and livelier mane!
Coconut Oil** Nourishes our Hair From the Inside Out
The beneficial properties of Coconut oil are boasted about by the shiny and thick haired natives of tropical and coastal regions of the world.
Low Molecular Weight: Coconut Oil fully penetrates and nourishes hair follicles from the inside that other oils can't reach.
Reduces Protein Loss: Translates to less graying hair - and stimulates hair growth and length, adding more volume and bounce.
Moisturizing Coat: Softens dry hair, preventing further hair breakage and split ends while giving it a nice shine and luster.
Shielding Effect: Protects hair from heat sources, environmental damage, and water sources (such as chlorinated pool water or ocean water).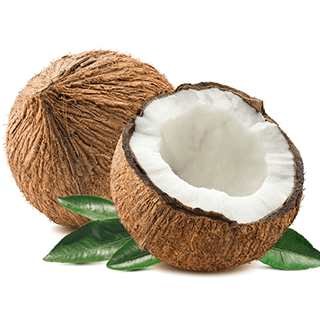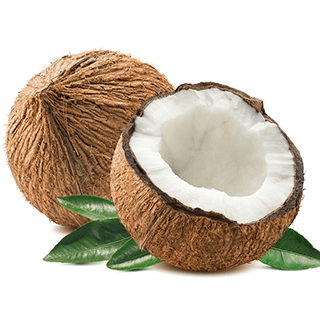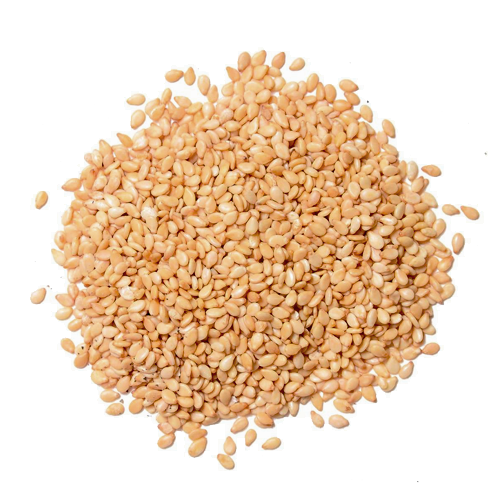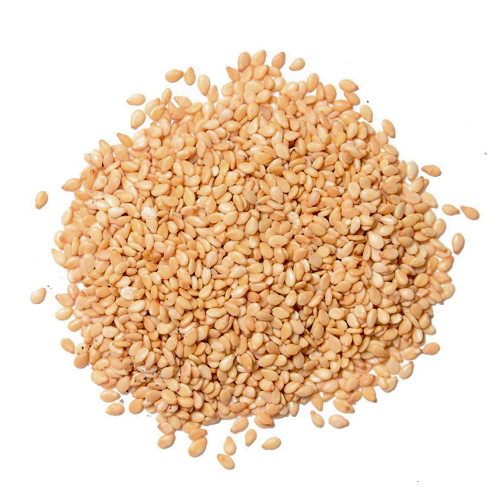 Sesame Seed Oil* for Complete Scalp Health
Familiar throughout the world, Sesame seed oil's nourishment comes from its vitamins, minerals, antibacterial,antiviral, and antioxidant properties.
Revitalizes Scalp's Surface: Rids scalp of dryness,itchiness, flakiness, dandruff, head lice, and bacterial infections.
Protects hair shafts: Creates a barrier that protects from pollution, residue build-up, and loss of moisture.
Naturally, Sesame seed oil's benefits shines greatest when working together with Bergamot and Coconut.
Ginger Root Oil* Enhances Scalp Blood Circulation
Ginger has been treasured in medicinal treatments for centuries - to the point of gaining religious significance in certain cultures. The roots of Ginger, in particular, are used for medicinal purposes.
Stimulates Blood Flow: Ginger root oil is rich in chromium, magnesium and zinc, which act as circulatory agents that stimulate blood flow on the scalp.
Cleansing Properties: Possesses antisceptic, anti-fungal, and anti-inflammatory properties which contributes to scalp cleanliness.
Soothing Moisture: Soothes dryness and itching feeling from dandruff.
Ginger root oil alone may not directly cause new hair to grow, but it fosters a rich environment for existing hair to flourish.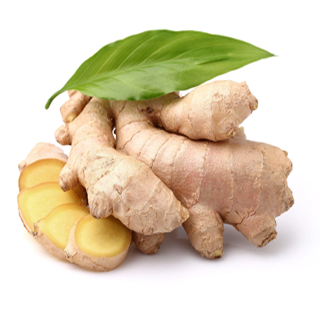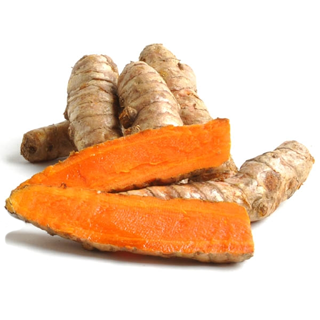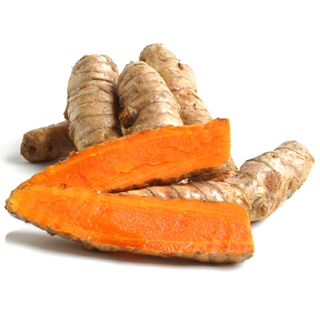 Turmeric Root Oil* Nourishes the Scalp to Promote Hair Growth
Turmeric is a key ingredient in Asian cuisine for its health benefits such as: preventing various forms of cancer, treating Alzheimer's disease, boosting immunity, and remedying digestive problems (along with aiding weight loss), and purifying the skin.
Contains Curcumin: Natural compound with powerful anti-inflammatory and antibacterial effects.
Scalp Cleansing: reduces redness from blemishes and fighting skin conditions such as eczema.
Scalp Stimulation: Curcumin absorbs vitamin D, which is needed to stimulate hair follicles to grow. 
All in all, Turmeric works as an exfoliator and cleanser for hair and scalp. It keeps existing hair healthy while invigorating and revitalizing the scalp to promote hair growth!
Peppermint* To Soothe Scalp Conditions and Inflammations
You probably have used health products containing Peppermint before, but have you used it on your scalp?
Scalp Repair: Natural antimicrobial and anti-inflammatory properties soothe and repair the scalp.
Contains Menthol: Menthol is a natural vasoactive compound that prevents veins from narrowing, resulting smoother blood flow.
Prevents Hair Thinning: In the context of the scalp, menthol opens previously weakened veins that were unable to deliver the nutrients and oxygen hair follicles require to grow.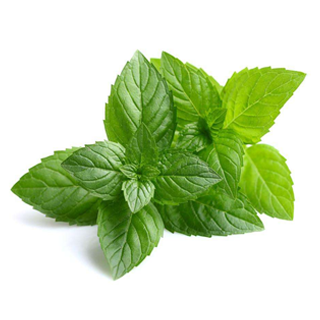 * Certified organic

** Organically grown 

The Sudtana Method: Why Our Products are 100% Organic, Sustainable and Environmentally Friendly!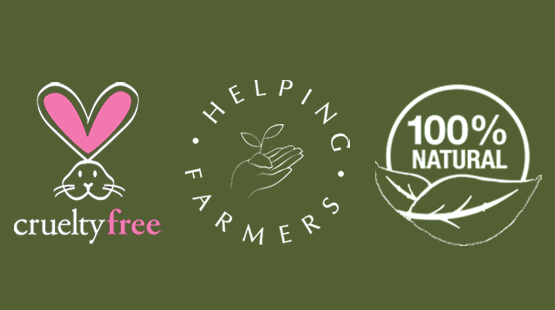 Sudtana was born with the inherited herbal wisdom of our grandfather, the village doctor, and the mission to share honest sustainable and ethical products made mainly from ingredients and herbs natively found in Thailand and South East Asia that have been scientifically proven. By meticulously controlling everything step of the product process - from ethical raw material sourcing, natural extraction and small-scale manufacturing - we are proud to say that our products are 100% natural, organic, sustainable and friendly. A process we are proud of and call the Sudtana Method.
The Sudtana Method directly helps and incentivizes small farmholders and growers to use organic farming methods - while maximizing product quality and efficacy for our users by using only organically grown 100% natural ingredients that are scientifically proven to work their purpose.

Here are the answers to a few of the most common questions we hear:
1. Who Are We?
We are Sudtana, a family business based in Thailand. We have 6 core values centered upon making the lives of those around us healthier and happier, and it drives our actions, goals, and ethics every single day. 
We Have a 

Growth

Mindset: 'Listen, learn & think positively'
Having a growth mindset means embracing challenges, persisting in the face of obstacles, acknowledging that effort is the path to success, learning from criticism, & finding lessons and inspirations from the success of others. Through active listening and empathy, we have access to unlimited knowledge and the means of understanding and using it to make more well-informed decisions to guide our actions with purpose and direction. 

Holistic Health

Oriented: 'Mind, Body & Soul'
We are motivated to engage in healthy attitudes, beliefs, and behaviors

We Believe in the

Power of Nature


We believe that tapping into the healing power of nature will keep our mind, body and soul at peak condition

Think like a

Scientist

'Hypothesis, Fact & Data Driven'
We take the scientist's approach to avoid biases and tunnel-vision in order to find the true path to helping those around us achieve sustainable, healthy, and happy lives.

We

Share because We Care


We believe in sharing knowledge with others so every member can have healthier and happier lives.

We Work

Harmoniously

 

as a team
We believe that to achieving greatness requires the power of harmonious teamwork
2. What hair problems does it help with?

Our formula helps with a range of hair problems such as dryness, thinning, frizziness, brittleness, shedding, and hair fall; and a range of scalp problems such as chemical burns, bacterial infections, flakiness, itchiness, dandruff, and lice. Sudtana's hair mask and scalp serum repairs them simultaneously: it nourishes and protects existing hair making it healthier, thicker and reducing hair fall while also nourishing and cleansing the scalp to ensure a clean and healthy environment for hair growth. So whether it be problems from your hair, our hair mask and scalp serum are natural solutions for you.
3. How do I know this will work for me?
The underlying reasons for hair problems are oftentimes very personal, but nearly all of them have the same two-step solution. Whether the root of the issue stems from lifestyle, hormones or something in your environment, the first solution to resolving hair issues is to: 1. nurse existing hair stands back to being as healthy as possible to prevent further damage and 2. Increase and sustain hair growth. That's exactly what our hair mask and scalp serum does - they nourish and protect your existing hair while nourishing and cleansing your scalp for more hair growth.
 
All the natural ingredients used in our products are all backed by research from top universities and they have helped hundreds of thousands of people around the world already. If for any reason you're not satisfied, or even for no reason at all, we offer a 30-day, no-questions-asked, money-back guarantee.
4. How many bottles should I order?
Like other treatments, extended use leads to exponentially positive results. So, we recommend at least 2 bottles of each to ensure continuity. Clear results start coming after 1 month of regular use.  
5. How do you source your ingredients?
We take pride in how we source our ingredients. We visit each farmer individually and carefully observe their methods. We only source from those that practice organic farming practices, so no chemicals contaminate our products.
6. How do I use it?
The hair mask is a pre-wash treatment. Pour a generous amount on to your hands and massage it on your hair and scalp. Leave on for 15 minutes and wash off. The scalp serum is a leave on treatment. Part your hair into sections and drop the serum on to scalp. Gently massage into the scalp and leave on.
7. How often should I use it?
For the hair mask, it is recommended to use 1-2 times per week if your hair is normal or oily; and 2-3 times per week if your hair is dry. For the scalp serum, it is recommended to use 1 time per week if your scalp is normal; and 2-3 times per week if your scalp is damaged. 
8. How long does a bottle last?
Depending on your hair type and how much hair you have, a bottle should last 1-1.5 months.
9. Is the safe to use?
You can be sure that you are safe from harmful chemicals because the Sudtana Bergamot, Coconut and Sesame Oil Hair Mask and the Sudtana Bergamot, Ginger, and Turmeric Roots Scalp Serum uses only natural and organic ingredients with no additions of chemicals.
10. Where is it made?
Ethically sourced, extracted and manufactured in Thailand
11. Is this a replacement for any sort of medicine?
No. While this supports your health in a variety of ways, is does not treat any disease, and does not replace any medicines you might be taking. If your doctor currently has you on any treatment plan, don't stop that plan unless he tells you. 
12. What does the EWG ingredient score mean?
EWG rates ingredients and products on its safety and hazard on human health. Scores are between 1 to 10. A score of 1 indicates low health hazard.
What are people saying about Sudtana Hair Mask and Scalp Serum?
★ ★ ★ ★ ★ 
"Unbelievable all natural organic products that show results just after first use. Not sure how long it needs to take effect biologically, but from my first month, my scalp is a lot less dry with a lot less hair fall. Just amazing."

- Jessica L. (CO)
★ ★ ★ ★ ★ 
"I love my hair when its colored - but I always have to give up my healthy hair. I was used to have dry hair because even after treatments, it seems like it always came back dry after a few weeks. But thank to this, my hair is thicker and healthier without all the chemicals" 
- Angela (MX)
★ ★ ★ ★ ★ 
"This is my first time using an all natural product and did not expect that I could seeing results this quickly. Just 2 washes and I can already feel my hair being more thick and silky. No wonder Asian women look so young. Thanks for sharing this recipe! "
- Melani (OR)
★ ★ ★ ★ ★ 
"Shipping was not slow and came in very good packaging. I've been using for 5 days now and I can feel my hair being more nourished and thicker. I especially love the fact that it combs down my frizzy hair very easily and quickly."
- Sam
Sources:
1 J Cosmet Sci. 2003 Mar-Apr;54(2):175-92. Effect of mineral oil, sunflower oil, and coconut oil on prevention of hair damage. Rele AS, Mohile RB. Research and Development Department, Nature Care Division, Marico Industries Ltd., Mumbai, India.
https://www.ncbi.nlm.nih.gov/pubmed/12715094/
2 Effect of coconut oil on prevention of hair damage. Part I AARTI S. RELE and R. B. MOHILE, Research & Development Department, Nature Care Division, Marico Industries Ltd., Andheri, Mumbai 400 058, September 30, 1999.
http://www.beauty-review.nl/wp-content/uploads/2014/06/Effect-of-coconut-oil-on-prevention-of-hair-damage-Part-I.pdf  
3 Health Effects of Coconut Oil-A Narrative Review of Current Evidence. https://www.ncbi.nlm.nih.gov/pubmed/30395784
4 Oxidative Stress in Ageing of Hair. https://www.ncbi.nlm.nih.gov/pmc/articles/PMC2929555/
5 Promotion Effect of Black Sesame Oil on Hair Growth in an Alopecia Model of C57BL/6 Mice. http://www.jbr.or.kr/journal/article.php?code=5524
6 Potential of herbs in skin protection from ultraviolet radiation. https://www.ncbi.nlm.nih.gov/pmc/articles/PMC3263051/
7 Qidwai, Waris, Salman Raza Alim, Raheem H. Dhanani, Sana Jehangir, Aysha Nasrullah, and Ammara Raza. "Use of folk remedies among patients in Karachi Pakistan." J Ayub Med Coll Abbottabad 15, no. 2 (2003): 31-3.
8 https://onlinelibrary.wiley.com/doi/full/10.1002/ptr.5121
9 https://www.sciencedirect.com/science/article/pii/S0013935118301518
10 https://www.sciencedirect.com/science/article/pii/S0963996911004704
11 https://www.ncbi.nlm.nih.gov/pubmed/15015364