Made from the finest extra virgin Sacha Inchi Seed oil, this extract is packed with antioxidants and vitamins that can improve the skin, regardless of type. It works by deeply nourishing and moisturizing the skin. It heals, repairs, rejuvenates, and protects the skin naturally. Not only do you get smoother and softer skin, you also look and feel younger.

What else makes this facial oil impressive?
All-natural and sourced directly from Sacha Inchi growers in a province called Phatthalung in Thailand
Immediately extracted right after the seeds are harvested
Easily absorbed by the skin, leaving no sticky feeling
Safe for daily use, regardless of skin type
5 Benefits For Healthy and Nourished Facial Skin
Moisturizes

and

reduce water loss

from the face 

Limits free radical activities

saving you from skin damage

Nourishes the skin with antioxidants to

slow down aging

Soothes the skin for

improved appearance and complexion

Covers your face in a

protective layer

to protect against the sun
100% Natural and Organic Extra-Virgin Sacha Inchi Oil
Our facial oil made from 100% natural and organic extra virgin sacha inchi oil sourced from local Thai farmers.
This facial oil was immediately extracted from fresh sacha inchi seeds right after harvest so they retain all their nutrients. Sacha inchi is one of the richest plant sources of omega-3 fatty acid, and such fatty acid profile is rarely found in other oils.
The fact all our ingredients are sourced locally is something we're passionate about. It means our mask is both environmentally friendly and helps support local farming communities.
One of the richest plant sources of omega-3 fatty acid, with a fatty acid profile is rarely found in other oils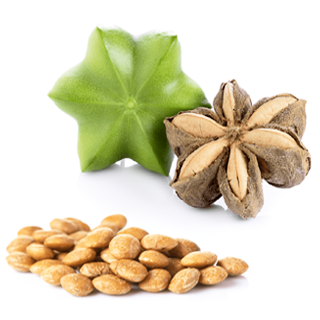 Sacha inchi oil is one of the richest plant sources of omega-3 fatty acid
Sacha Inchi's unique and rare fatty acid profile
enables it to do wonders that other oils can rarely do. Sudtana's extra-virgin sacha inchi facial oil is packed with everything that your skin needs to become flawless.
Packed with antioxidants (Vitamin A & E), it limits the production of skin radicals that damage skin cells
Restores, repairs and rebuilds the skin's natural barrier protecting your skin from UV, pollution or chemical damage
Helps boost collagen product to maintain skin elasticity
Slow down the signs of aging on the skin
Omega fatty acids 3 and 6 help improve the function and appearance of the skin
Omega-9 helps the skin retain moisture, making skin soft, supple and youthful
Reduces protein loss by preventing water from entering

Strengthens your skin from the inside
Retains moisture to keep your skin hydrated and healthy
Heals and protects damaged skin

The Sudtana Organic Extra-Virgin Sacha Inchi Facial Oil  Is Ideal for YOU if…  
You want more youthful and healthy skin
You want plumper skin
You have dry skin
You have an itchy or flaky skin
You suffer from uneven complexion 
$34.00



★ ★ ★ ★ ★ 5.0

FREE SHIPPING (on orders above $50)
Who Are We?
We are a family business called Sudtana which only use natural organic products which care for you and the environment.

Our product is based on Thai and Chinese traditional medicine which have been used by Thai women for centuries and are still used to this day.

All ingredients are organic and sourced from Thai farmers who use environmentally friendly farming techniques.

This means there is no toxic environmental waste and your hair isn't being damaged by harmful chemicals.

So when you use our beauty remedies, you can be beautiful, healthy, protect the environment, and support local Thai farmers and their communities.

The Sudtana Method
Sudtana was born with the inherited herbal wisdom of our grandfather, the village doctor, and the mission to share honest sustainable and ethical products made mainly from ingredients and herbs natively found in Thailand and South East Asia that have been scientifically proven. By meticulously controlling everything step of the product process - from ethical raw material sourcing, natural extraction and small-scale manufacturing - we are proud to say that our products are 100% natural, organic, sustainable and friendly. A process we are proud of and call the Sudtana Method. 
The Sudtana Method directly helps and incentivizes small farmholders and growers to use organic farming methods - while maximizing product quality and efficacy for our users by using only organically grown 100% natural ingredients that are scientifically proven to work their purpose. 
Sudtana Method's Growers
We source raw ingredients directly from small farmholders and growers that use sustainable practices. We personally visit their farm, talk to their growers and monitor their activities to ensure that they use organic methods. 
This ensures that everyone enjoys the benefit of sustainable farming with little soil exhaustion for better environment.
Sudtana Method's Extracts
We extract our ingredients with friendly processes with minimal ingredient wastage and no chemical waste. Our delicate extraction maintains the highest active ingredients content for maximal efficacy of natural products. 
This ensures that you enjoy minimal ingredient wastage and by-product pollution with maximal efficacy. 
Sudtana Method's Products
We manufacture using small scale production to minimize pollution and wastage. Our diligent manufacturing method provides you with the freshest products possible.
This ensures that you enjoy new and pure natural products so you don't have to depend on chemical products.
Sudtana Method's Users
We promise that you will enjoy products that are 100% natural, organic, sustainable and friendly.
This ensures that you enjoy products that are a sustainable solution for your skin and hair damage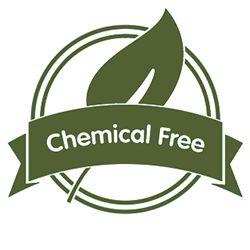 FREE from Chemicals

The Sudtana Organic Extra-Virgin Sacha Inchi Facial Oil is made from 100% pure and organic extra-virgin sacha inchi sourced from local farmers.
This means it's free from chemicals like sulfates, preservatives and fragrances commonly found in other products which weaken and irritate your skin and accelerate the aging process.
So instead of damaging your hair with harsh chemicals, it restores your skin's health to give you natural shine and youthful skin, even after years of product use.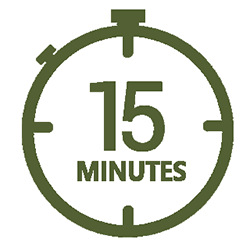 Nourishes Your Face in Only 15 Minutes
TheSudtana Organic Extra-Virgin Sacha Inchi Facial Oil nourishes and revitalizes your face in just 15 minutes.
Simply drop a generous amount and gently massage all over your face. Wait for it to be absobed and leave on for the rest of the day.
For dry skin, you can apply it 2-3 times per day. And for normal skin apply 1-2 times per day.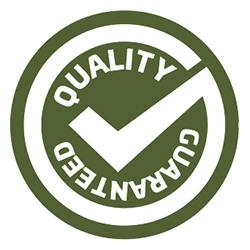 30-Day Money Back Guarantee
We're so confident our Organic Extra-Virgin Sacha Inchi Facial Oil does as we claim, we'd like to offer you a 30-Day Money Back Guarantee.
This means you can order our facial oil, try it as suggested for your skin type, and, if your facial skin isn't healthier after 4 weeks, then you can get a full refund by emailing us at family@sudtana.com. All we ask in return is you cover the shipping fee.
After all, if you're not completely satisfied with the results, then neither are we!
What are people saying about Sudtana Organic Extra-Virgin Sacha Inchi Facial Oil?
★ ★ ★ ★ ★ 
"I'm very interested in naturopathy and this is my first time trying a 100% natural facial oil. This blew my mind. I never thought an all natural (no chemicals) product can feel so good and be so effective. I am using this everyday - morning and evening - and my face has never felt so healthy. I recommend this product. "
- Joyce (ES)
★ ★ ★ ★ ★ 
"I've replaced all

my face product with this oil and I couldn't love this product more. Smells very natural. Feels great. Not too thick and easily absorbed. Just a few drops in the morning and I'm set for the rest of the day."




- Carmen L. (AU)