Full ingredient list
Sesamum Indicum (Sesame) Seed Oil*, Citrus Aurantium Bergamia (Bergamot) Peel Oil*, Limonene, Linalool, Curcuma Longa (Turmeric) Root Oil*, Mentha Piperita (Peppermint) Oil*, Tocopherol
* Certified organic
** Organically grown
Vegan friendly formulated without: parabens, petroleum, phthalates, SLS, SLES, PEGS, TEA, DEA, silicones, or artificial dyes or fragrances.
5 Ingredients Proven to Rejuvenate, Nourish and Revitalize YOUR Scalp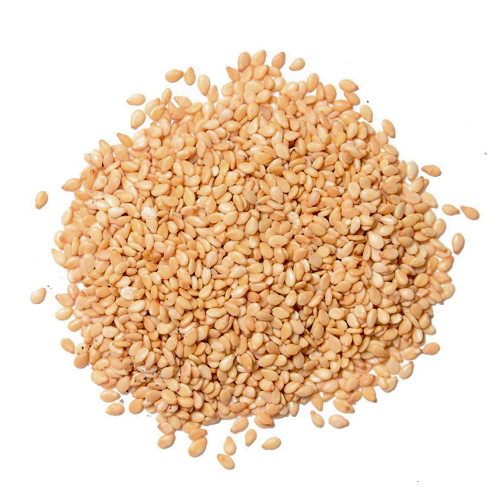 Sesame Seed Oil for Complete Scalp Health
 Sesame seed oil deeply nourishes your hair with its vitamins, minerals, antibacterial, antiviral, and antioxidant properties which help keep your scalp and hair healthy. It gives you many benefits: 
Prevents premature graying by improving the blood circulation in your scalp.

Nourishes and moisturizes dry, itchy, flaky scalps and keeps dandruff away.

Treats head lice and keeps bacterial infections at bay.

Its vitamin E content nourishes the scalp and stimulates hair growth.

Creates a barrier around the scalp to protect from it from the sun and pollution.

Penetrates the hair to rejuvenate and revitalize damaged hair.

Bergamot Oil Cleanses Your Scalp
 Bergamot oil has powerful natural anti-inflammatory, antiseptic, antifungal and antibacterial properties. This means it promotes hair and scalp health to enhance your hair in the following ways:
Detoxifies and cleanses the skin to heal scalp infections and wash away residue buildup.

Improves blood flow which nourishes the hair fibers and stimulates hair growth.

Keeps your scalp clean, healthy and infection free which promotes natural hair growth.

Repairs severe scalp damage with nourishing, moisturizing and stimulating properties.

Naturally straightens your hair by altering the structure of curly hair fibers.

Transforms dull and lifeless hair to give you a shinier and livelier mane.
The Sudtana Bergamot, Ginger and Turmeric Roots and Scalp Reviving Treatment Is Ideal for YOU if…  
Your hair is dull, tired or brittle
Your hair is thinning and/or shedding
You have an itchy, dry or flaky scalp
You suffer from dandruff or lice