Our team is constantly on the search for the best ingredients to use in our products. We visit farmlands throughout Thailand and make sure to ethically source fresh herbs and produce from local growers who practice environmentally-friendly farming methods. Over the years, we have worked closely with our suppliers to maintain as well as improve the quality of our fresh ingredients. Many of them have evolved into great friends of the family — and because of this, we'd like to dedicate this section to introducing a few of them!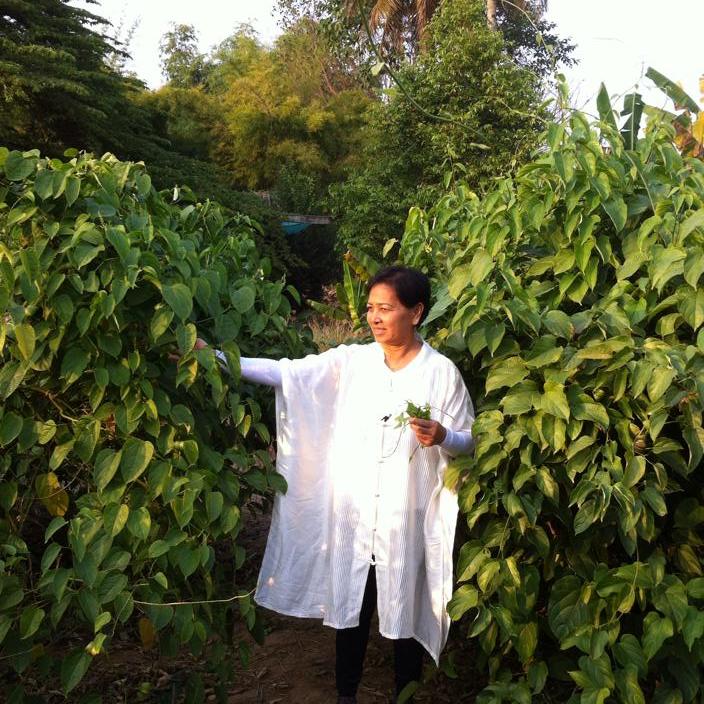 Apinya Sookluer, or who we fondly call Auntie Dang, owns a modest organic sachi inchi seed plantation in Phatthalung Province. The retired government official one day became curious about the benefits of sachi inchi seeds and started looking into the superfood. One thing led to another and she began joining workshops with researchers at Maejo University in Chiang Mai Province. She started a small farm at home in 2012 and found that the crops grew beautifully on Southern soil.
Auntie Dang now practices completely eco-friendly farming and manufacturing processes for her organic Sachi Inchi seed oil. She uses chemical-free biological fertilizers and bio-fermented water to nourish the plants, as well as tobacco leaf extracts as pesticides. Although, we are convinced that the real secret behind her gorgeous crops is that she sings to them!

Apinya Sookluer, Organic Sachi Inchi Seed Oil
Somsri Chaisook, or Noy, has a modest farm in Kalasin Province that grows a variety of organic herbs, such as black galingale, turmeric, kaffir lime, moringa, Curcuma, and more. Similar to our family, both Noy's and her husband's clans have practiced ancient Thai wisdom and medicine for generations, in which they wish to keep alive this form of remedial craft.
Aside from the amazing list of produce she grows, what we love most about her is her generous heart! After trials and errors, Noy established a brilliant agricultural model and allows those in the surrounding villages and communities to come to learn from her and implement her practices. We are proud to use her herbs in our compression balls and relaxing muscle oils because we know we are supporting a giving soul.
Somsri Chaisook, Thai Herbal Remedies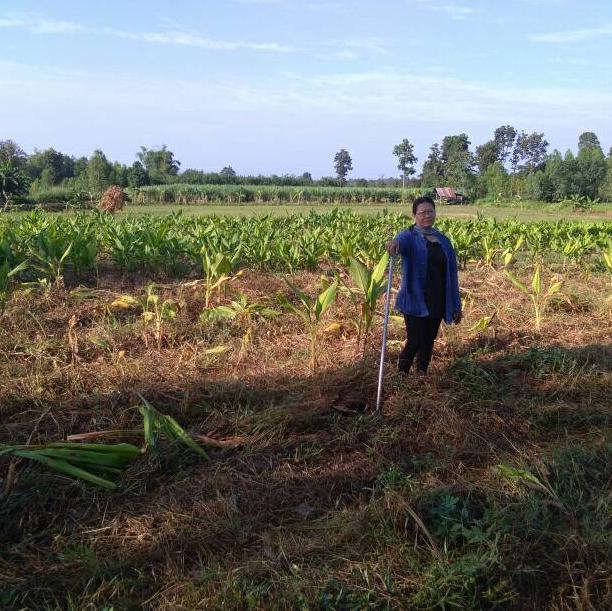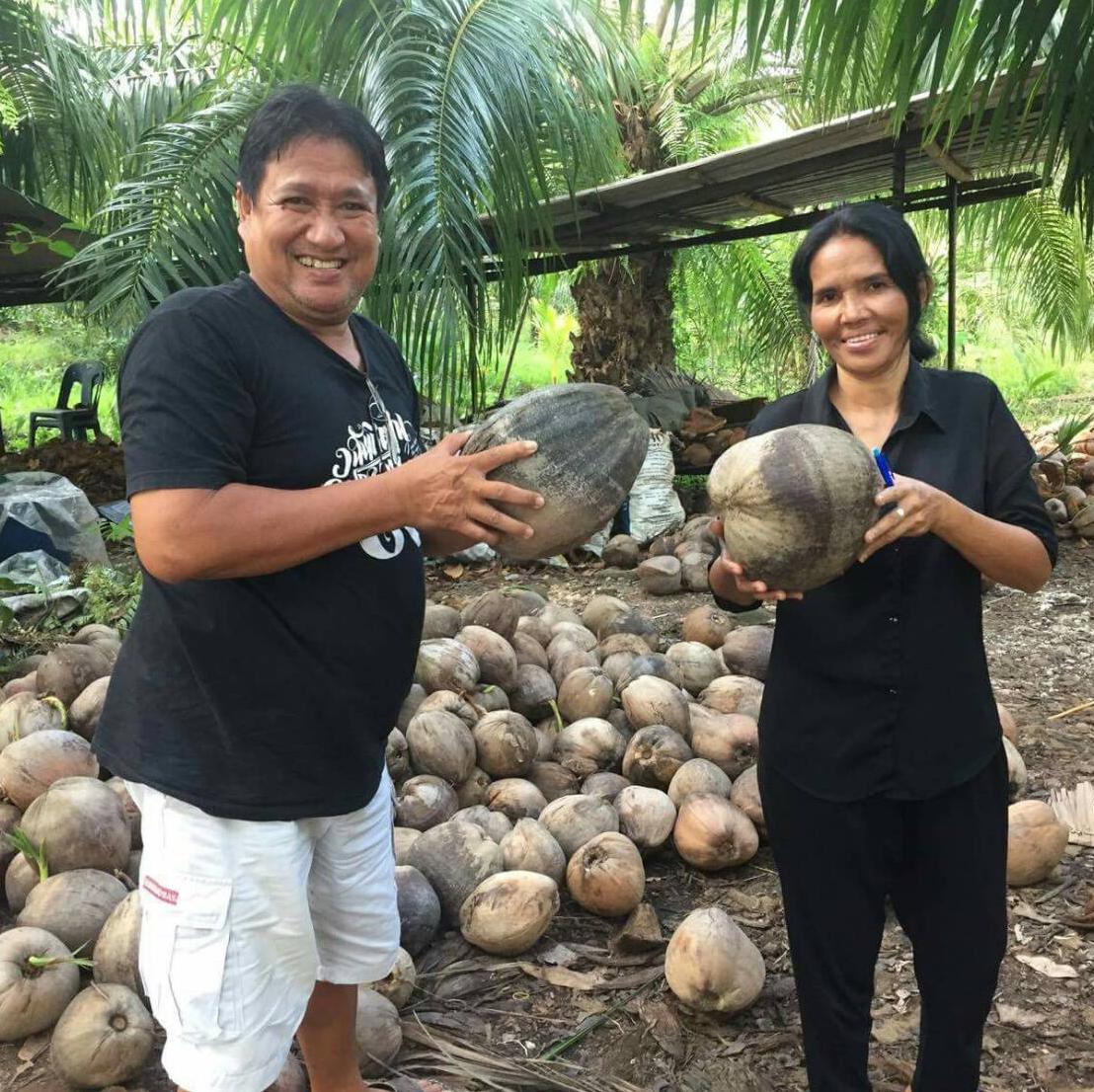 We came across Punya Saengjan's farm in Prachuap Khiri Khan province when we were on the hunt for organic virgin coconut oil — you can find the photos from our visits on our Facebook and Instagram accounts! What drew us to his farm is that unlike a lot of the coconut plantations in Thailand, Punya is brave enough to rely on zero chemicals. The results?
This scientifically proven farming method not only maximizes our products' quality but also improves the well-being of the surrounding area. Additionally, less soil degradation, means more water is saved as well as better soil and product quality. We also love how delicious it makes our Nourishing Hair Mask and Rich Body Oil smell!

Punya Saengjan, Coconut Oil