Our Natural, Organically Sourced Ingredients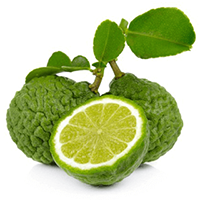 Bergamot Oil* Cleanses Your Scalp
Bergamot oil has been valued for its naturally powerful anti-inflammatory, antioxidant, anti-fungal and antibacterial cleansing properties for generations.
Cleanses  Scalp:

strips away chemicals and bacteria that clogs and dries out hair roots.

Encourages blood flow: 

This ensures weak hair follicles are properly nourished with the nutrients to grow

Shields from Oxidative stress:

 an oxidation reaction that contributes to hair graying and hair loss.

Balanced Coconut and Sesame: 

Bergamot goes goes the extra mile by repairing hair damage by moisturizing and transitioning dull and lifeless hair into a shinier and livelier mane!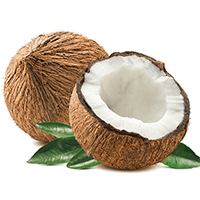 Coconut Oil** Nourishes Hair From the Inside Out
The beneficial properties of Coconut oil are boasted about by the shiny and thick-haired natives of tropical and coastal regions of the world!
Low Molecular Weight:

Coconut Oil nourishes hair follicles from the inside that other oils can't reach! 

Reduces Greying Hair:

Prevents protein loss which helps hair keep its natural color while it grows

Moisturizing Coat:

Prevents dry hair, further breakage and split ends while giving it a nice shine and luster.

Shielding Effect:

Protects hair from heat sources, environmental damage, and water sources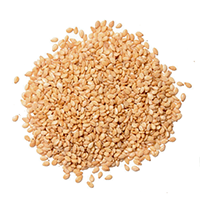 Sesame Seed Oil* for Complete Scalp Health
Familiar throughout the world, Sesame seed oil's nourishment comes from its vitamins, minerals, antibacterial,antiviral, and antioxidant properties.
Revitalizes Scalp's Surface:

Rids scalp of dryness,itchiness, flakiness, dandruff, head lice, and bacterial infections.

Protects hair shafts:

Creates a barrier that protects from pollution, residue build-up, and loss of moisture.
Naturally, Sesame seed oil's benefits shines greatest when working together with Bergamot and Coconut.
* Certified organic
** Organically grown 
Powerful, Proven Way to Get Stronger, Silkier and Thicker Hair

Repairs and restores

your hair's lustrous volume and shine after years of damage from products with dangerous chemicals.
Rich in vitamins, minerals and essential fatty acids which

strengthen and nourish

each hair strand for maximum results.

FREE from chemicals, preservatives and synthetically made fragrances

commonly found in over-the-counter hair masks.
Made with 100% pure and organic ingredients which means you can have healthy hair which looks great.

Stimulates hair growth and slows down hair loss

by improving blood circulation giving you fuller and denser hair.

Promotes a healthy scalp

by treating dandruff, protecting it from infections and helping it fight against lice and insect bites.
Ingredients 100% ethically sourced from local organic farmers at a fair price which gives a better quality of life to their families and their communities.
Join the Family! Our (Hair) Ties Run Deep!