How to Naturally Fix Dye Damaged Hair
An effective remedy for healthier hair, claims scientists worldwide; organically grown by small farmers in Thailand.
I often reflect on the days when I would colour my hair with chemical hair dyes that regularly left my locks drier and frizzier. It was a frustrating cycle where I would desperately pile on hair treatments afterward to fix my hair, only to have it become greasy for weeks. Despite spending $300 on multi-hour salon treatments, I was constantly disappointed by my hair's persistent dryness and frizz — and I swear, it always happens right before a big social gathering! But I have good news! I still love dyeing my hair and have discovered an all-natural and ancient Thai method that not only gives me the colour I desire, but also keeps my hair healthy and hydrated for a longer period of time.
Anyone who colors their hair knows how vulnerable dry and frizzy hair is to breakage. Hair becomes this vulnerable because hair dyes intentionally weaken hair so that the dried up cuticles thirstily absorbs colors. That's how the colors stick. Unfortunately, dry hair also absorbs all other chemicals that it touches. So I, and countless ladies worldwide including you, are tricked into using more chemical products to treat this chemical damage, which just speeds up this vicious cycle of damage, fix, more damage, more fix and even more damages and fixes! We waste too much money and too much of our lives trying to fix sort out this cycle we are trapped in!
I later found out that this vicious cycle is not an accident. Many hair products and treatments contain harmful chemicals and endocrine disrupting chemicals (EDCs). These chemicals burn both hair and scalp over time, damaging existing hair and preventing new hair follicles from growing properly if at all. The long-term results: fading hair color, thin brittle hair, and eventual hair loss.
EDCs are associated with cancer, asthma, chronic diseases and other serious health issues. A study by Silent Spring Institute found 45 EDCs in 18 tested hair products with up to 84% detected EDCs not listed in the product ingredients. It's no wonder why I was stuck in that vicious cycle.
Well, chemical hair products are out window, but what now? I tried using bergamot oil on my hair since it's common knowledge in my country (Thailand). It worked well - my hair was fuller after just having used it 3 times. But the experience was far from a perfect 10/10; the oil was too runny and hurt my eyes with its acidity when it and leaked down to my face!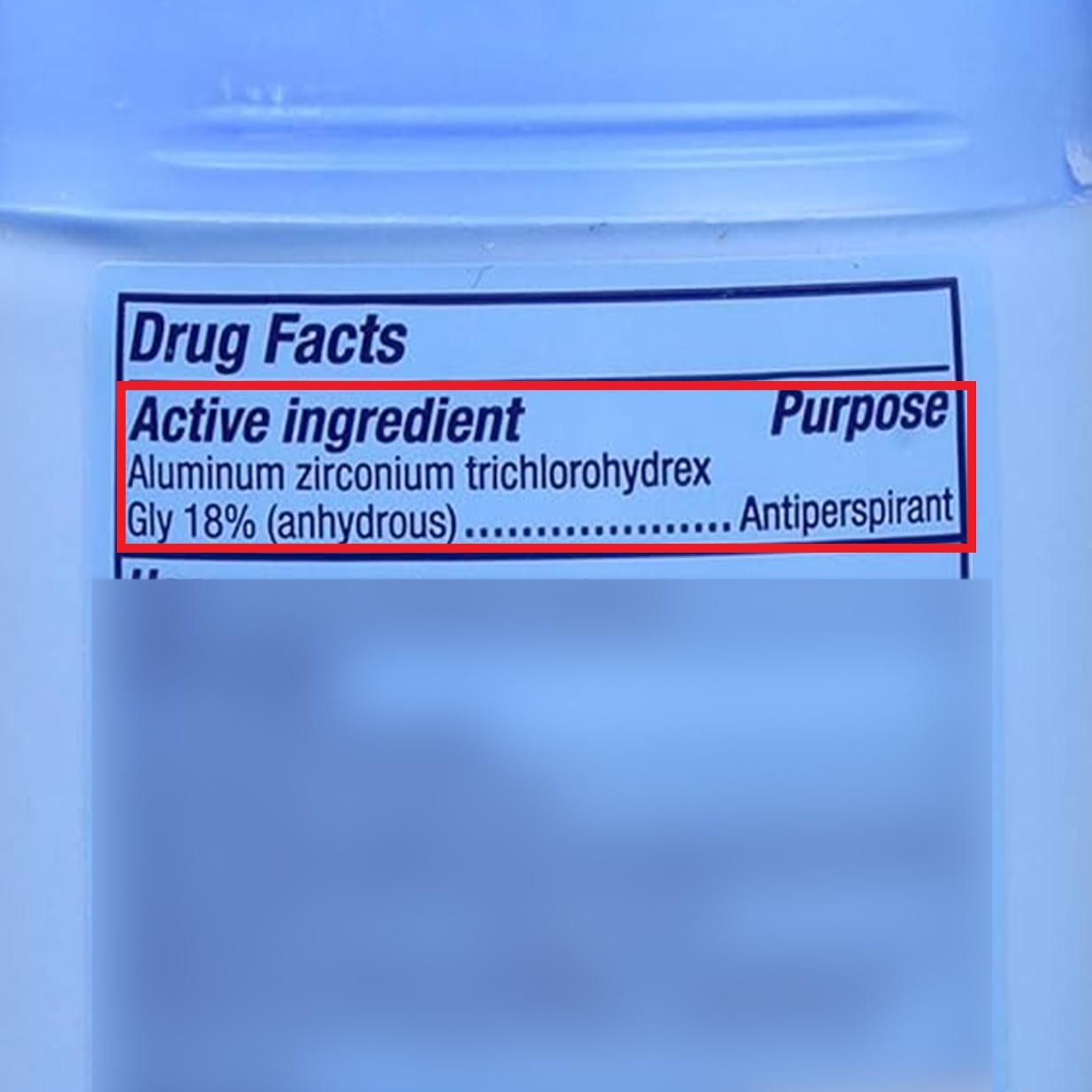 One day, I bumped into a childhood friend from Tak - a province in eastern Thailand. A tall, beautiful, tan (the type you know she got from spending time at the beach) woman sporting purple highlights in a field of gorgeous brown dyed hair. We connected instantly with our passion for dyeing hair, but there was one clear difference: hair is way healthier than mine!
Confused, I ask how her hair was so healthy. She explained that she uses bergamot oil. Bergamot has been proven by many scientists to be extremely beneficial to hair and scalp. It doesn't just cleanse the scalp and moisturize the hair strands to make hair look thicker, but it is also shown to significantly increase hair growth activities.
I'll admit I physically cringed and looked to see if her eyes were red. Upon confirming they weren't, I just had to ask how she was able to get past the runny acidity. "I don't use bergamot oil alone! I would have to wear goggles if I did," she laughed. "My grandma has a secret mixture," she revealed. "I add Thai coconut oil and sesame oil to it as well. This makes the mixture thicker, less acidic and more easily absorbed by hair!"
She shared some of the mixture she had. Just after the first use there was a clear difference and it was not just the thickness of the oil. Apart from the thickness I was familiar with from bergamot - my hair was softer and shinier.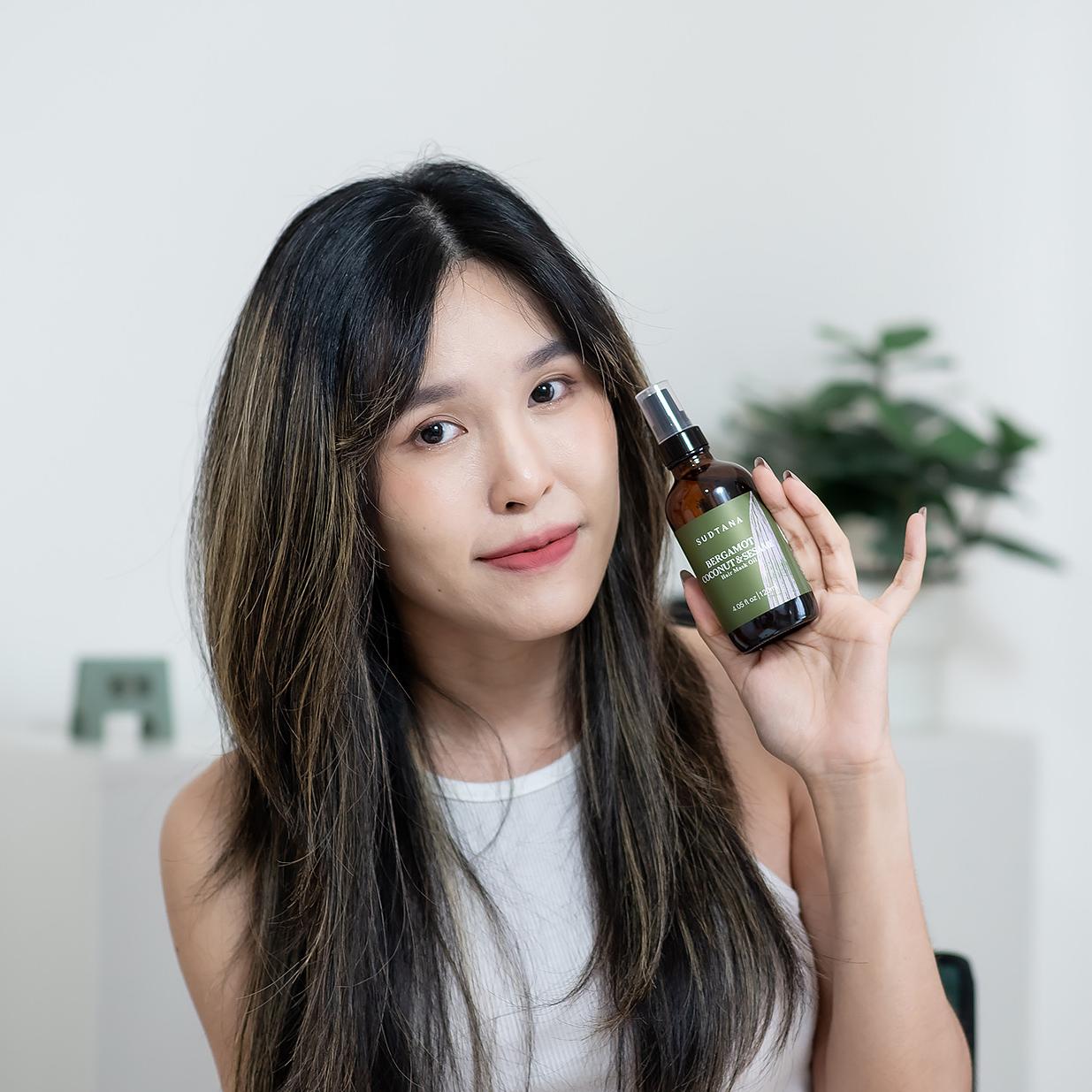 Turns out research has also been done worldwide about the effects of coconut oil and sesame oil on hair as well. Thai coconut oil gives you softer and stronger hair because it coats the cuticles to improve water retention, prevent protein loss, and protect from damage. The added benefit being that the color deposited in the cuticles stay in for longer. Sesame oil promotes blood flow to the scalp, delivering nutrients hair follicles need to grow in strength and volume.
This handcrafted remedy protects and nourishes both the hair and scalp, resulting in thicker, healthier, beautiful hair! It's all organic with no involvement of chemicals or EDCs to keep away hidden-scalp damage, chronic diseases and environmental problems. She even shared a mixture with turmeric and peppermint!
She also taught me four factors that greatly effect hair health:
1. Diet
2. Overall health
3. Hormones
4. Hair/Scalp health
"This cannot magically cover diet, but it is made of all-natural healthy ingredients, does not mess up hormones, and I completely guarantee number 4," she cheerfully chimed, "so you're basically over 50% of the way there already!"
I use the bergamot mixture as a pre-wash treatment. I would pour it on my hands and gently apply it and massage it all over my hair. To make sure it gets fully absorbed, I leave it in for 15 minutes (and exercise while I'm at it!) before washing it off.
While my dryness and frizziness didn't disappear overnight, in just one month my hair is dyed just the way I want it while feeling fuller, softer, and more hydrated than ever! Get this hair mask oil for 20% OFF when you use the CODE: BF2023. Try it now!
Join the Family!
Our (Hair) Ties Run Deep!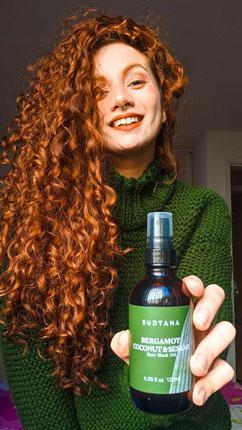 ★ ★ ★ ★ ★
"Noticed less breakage and my hair feels soft and hydrated! Smells great too! I'm obsessed!"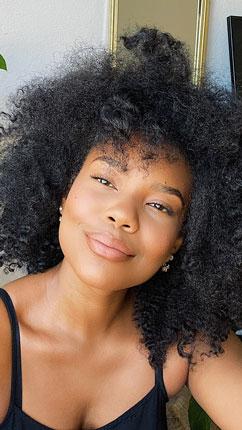 ★ ★ ★ ★ ★
"I used to have dry hair but no more! I love how it tingles and massages the scalp. Look at my curls!"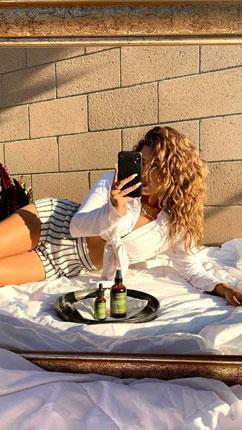 ★ ★ ★ ★ ★
"The combination of these two really strengthens my hair and makes it look fuller. Super fantastic"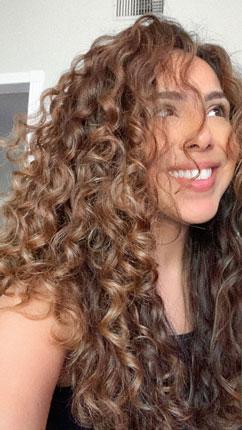 ★ ★ ★ ★ ★
"I'm on my 3rd bottle now - this works so well, I can't stop myself! I see a lot of baby hair growing and it reduces my hair fall too."
Loved in 118 Countries (and counting)!
Read What Others Have to Say:
★ ★ ★ ★ ★ 
"I love my hair when its colored - but I always have to give up my healthy hair. I was used to have dry hair because even after treatments, it seems like it always came back dry after a few weeks. But thank to this, my hair is thicker and healthier without all the chemicals" 
- Angela (MX)
★ ★ ★ ★ ★
"Keratin treatments used to be my fix every time I had dry hair after dyeing. I also tried conditioners but it only made my hair more greasy and the problems just came back faster. I am glad I found this natural remedy. I've used for almost 4 months now, my dyed hair is much thicker and much healthier!"
- Emily (USA)
★ ★ ★ ★ ★ 
"This is my first time using an all natural product and did not expect that I could seeing results this quickly. Just 2 washes and I can already feel my hair being more thick and silky. No wonder Asian women look so young. Thanks for sharing this recipe! "
- Melani (USA)
★ ★ ★ ★ ★ 
"Shipping was not slow and came in very good packaging. I've been using for 5 days now and I can feel my hair being more nourished and thicker. I especially love the fact that it combs down my frizzy hair very easily and quickly."
- Sam (DE)
Watch what others have to say!
Your dream hair in just a few easy steps!
$83.00

 $66.40

GET 20% OFF WITH CODE: BF2023

★ ★ ★ ★ ★ 4.9  | 200+ reviews

FREE EXPRESS SHIPPING FOR ORDERS OVER $100 
* Certified organic
** Organically grown 
$83.00

 $66.40

GET 20% OFF WITH CODE: BF2023

★ ★ ★ ★ ★ 4.9  | 200+ reviews

FREE EXPRESS SHIPPING FOR ORDERS OVER $100 
The Sudtana Method:
Why our products are 100% organic, sustainable and environmentally friendly!
FAST SHIPPING WITH DHL EXPRESS
(3-5 Days Only)
Here are the answers to a few of the most common questions we hear:
$83.00

 $66.40

GET 20% OFF WITH CODE: BF2023

★ ★ ★ ★ ★ 4.9  | 200+ reviews

FREE EXPRESS SHIPPING FOR ORDERS OVER $100 
$83.00

 $66.40

GET 20% OFF WITH CODE: BF2023

★ ★ ★ ★ ★ 4.9  | 200+ reviews

FREE EXPRESS SHIPPING FOR ORDERS OVER $100 
Sources:
1 J Cosmet Sci. 2003 Mar-Apr;54(2):175-92. Effect of mineral oil, sunflower oil, and coconut oil on prevention of hair damage. Rele AS, Mohile RB. Research and Development Department, Nature Care Division, Marico Industries Ltd., Mumbai, India.
https://www.ncbi.nlm.nih.gov/pubmed/12715094/
2 Effect of coconut oil on prevention of hair damage. Part I AARTI S. RELE and R. B. MOHILE, Research & Development Department, Nature Care Division, Marico Industries Ltd., Andheri, Mumbai 400 058, September 30, 1999.
http://www.beauty-review.nl/wp-content/uploads/2014/06/Effect-of-coconut-oil-on-prevention-of-hair-damage-Part-I.pdf  
3 Health Effects of Coconut Oil-A Narrative Review of Current Evidence. https://www.ncbi.nlm.nih.gov/pubmed/30395784
4 Oxidative Stress in Ageing of Hair. https://www.ncbi.nlm.nih.gov/pmc/articles/PMC2929555/
5 Promotion Effect of Black Sesame Oil on Hair Growth in an Alopecia Model of C57BL/6 Mice. http://www.jbr.or.kr/journal/article.php?code=5524
6 Potential of herbs in skin protection from ultraviolet radiation. https://www.ncbi.nlm.nih.gov/pmc/articles/PMC3263051/
7 Qidwai, Waris, Salman Raza Alim, Raheem H. Dhanani, Sana Jehangir, Aysha Nasrullah, and Ammara Raza. "Use of folk remedies among patients in Karachi Pakistan." J Ayub Med Coll Abbottabad 15, no. 2 (2003): 31-3.
8 https://onlinelibrary.wiley.com/doi/full/10.1002/ptr.5121
9 https://www.sciencedirect.com/science/article/pii/S0013935118301518
10 https://www.sciencedirect.com/science/article/pii/S0963996911004704
11 https://www.ncbi.nlm.nih.gov/pubmed/15015364