Full Ingredient List 
Detoxifying Herbal Facial Mask:
Oryza Sativa (Rice) Powder*, Kaffir Lime Leaf*, Andrographis Paniculata (Green Chiretta) Leaf*, Potassium Alum**, Morus Alba (Mulberry) Leaf*, Curcuma Longa Root*
Invigorating Facial Mist:
Tilliacora Triandra Leaf Distillate*, Pandanus Amaryllifolius Leaf Distillate*, Asystasia gangetica Leaf Distillate*, Thunbergia Laurifolia Leaf Distillate*, Coccinia Indica Leaf Distillate*, Barleria Lupulina Leaf Distillate*
* Certified organic
** Organically grown
Vegan friendly formulated without: parabens, petroleum, phthalates, SLS, SLES, PEGS, TEA, DEA, silicones, or artificial dyes or fragrances.
Makrut Lime Leaf
Well known for being highly aromatic, as well as full of antioxidants that help reduce ageing spots, scars, and pimples. Promotes naturally healthy, clean and fresh skin!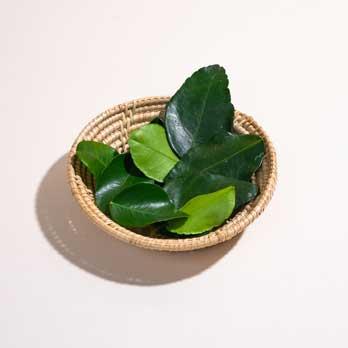 Turmeric
Natural antibacterial properties purifies the skin of harmful bacteria while soothing anti-inflammatory calms breakouts. Contains curcumin, a natural compound that promotes skin healing!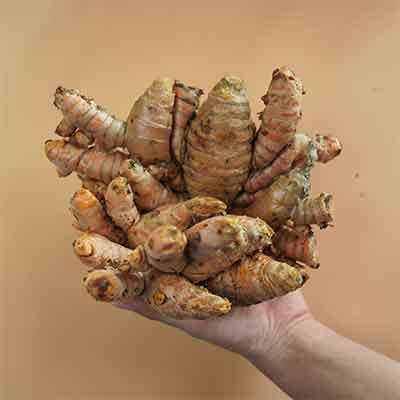 Jasmine Rice
The fine powder not only absorbs excess oiliness, but also gently exfoliates without causing micro-tears. Naturally brightens skin and promotes smoothness for a radiant glow.