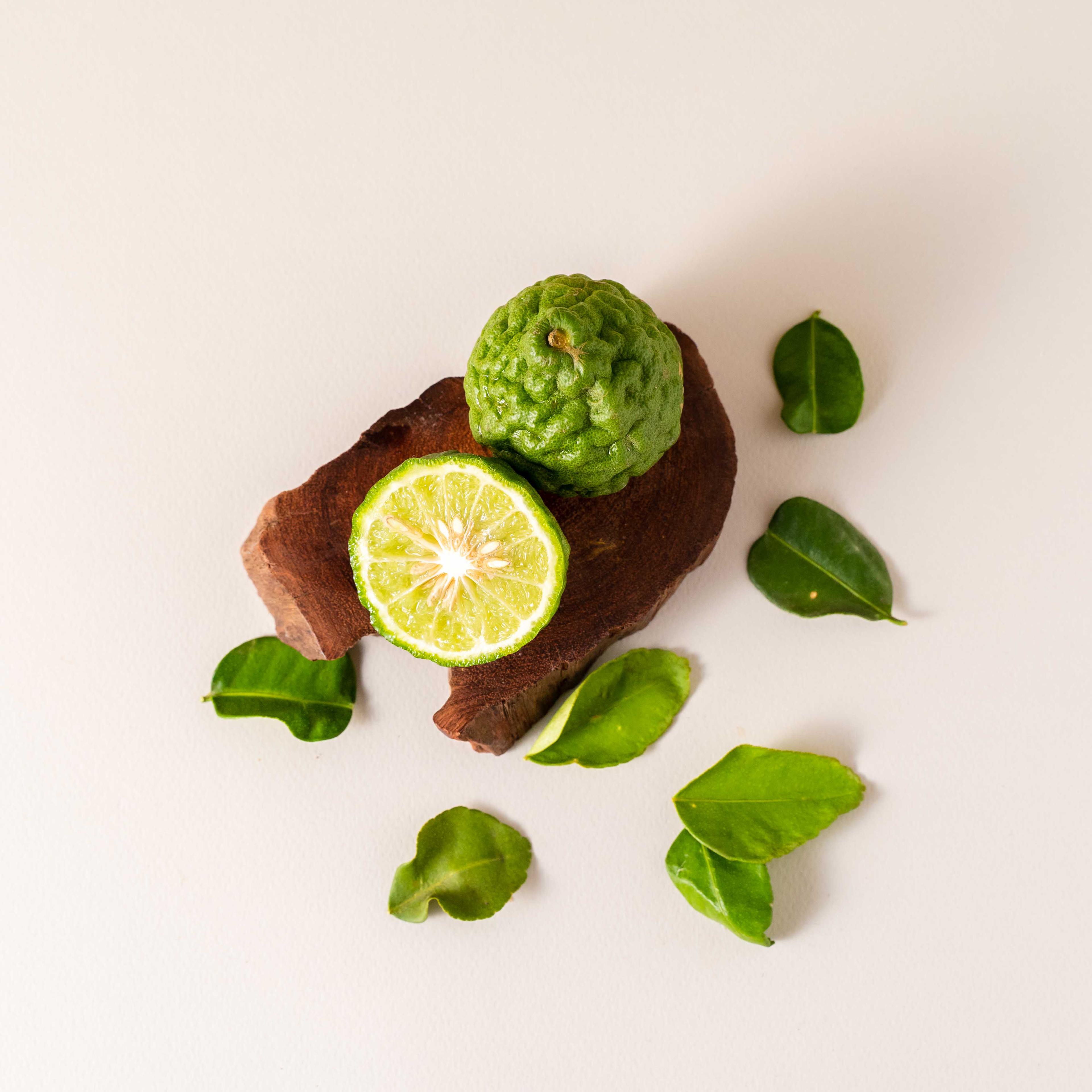 Haircare
Thai bergamot has been valued for its naturally powerful anti-inflammatory, antiseptic, antioxidant and antibacterial cleansing properties for generations.1-4 When applied to the scalp, bergamot promotes healthier, shinier hair with its detoxifying qualities clears away built-up chemical, bacterial, and environmental residue that clogs and dries out hair roots or causes dandruff.5 Also, bergamot is often used in aromatherapy in reducing stress, anxiety, and even blood pressure. 
Where we source from
Sourced from Aunty Noy, our partner from the Kalasin province who developed a zero-chemical, zero-waste farming method to keep everything circulated within her farm. Read more about Aunty Noy's farm here. 
Our Bergamot is featured in our
1. Anuchapreeda, S. et all., Bioorganic & Medicinal chemistry letters, 2020. 2. Kidarn S., et all. Cogent Chemistry, 2018. 3. Sreepian A., et all. Tropical Biomedicine, 2019. 4. Purwanto, R., et all. Institute of Research and Community Services Diponegoro University, 2019. 5. Tanzil, L. Sanitas, 2017.