Nourishing Hair Mask Oil & Scalp Revival Treatment Set
WORLDWIDE SHIPPING: Usually delivered in 3-5 business days
This all-natural and handcrafted hair care gently nourishes, hydrates and strengthens dry, thinning hair back to a healthy, full lusciousness.
The essential minerals, fatty acids and antioxidant properties of our Nourishing Hair Mask acts as an purifier from sweat and helps to unclogs pores. The nourishing vitamins, antibacterial and anti-inflammatory properties in our Roots & Scalp Revival Treatment gently re-balances the scalp environment back to healthy levels to reduce optimise conditions for hair to grow and sustain itself. 

Locally handcrafted and sourced small organic farms to bring you the highest quality green & clean hair care. 

STEP 1
The Scalp
Scalp & Roots Revival Treatment:
Add a couple of drops to your scalp and massage it in
Leave on for 15 minutes; or overnight (no pillow stains!)
Sweat tends to clog pores preventing hair growth. This helps to stimulate the blood flow to your scalp which in turn helps to deliver nutrients to the follicles in the blood supply, as well as aids in the removal of build-up from your scalp. 
STEP 2
The Hair
Nourishing Hair Mask Oil
Massage the hair mask oil into your strands
Leave in for 15 minutes and rinse out with shampoo. Or alternatively, use it as a leave-in conditioner after shampoo for a silky look
Full Ingredient List
Nourishing Hair Mask: 
Sesamum Indicum (Sesame) Seed Oil**, Cocos Nucifera (Coconut) Oil*, Butyrospermum Parkii (Shea) Butter, Citrus Bergamia (Bergamot) Oil**, Tocopherol, Limonene, Linalool, Citral, Geraniol
Revitalizing Roots & Scalp Treatment:
Sesamum Indicum (Sesame) Seed Oil, Citrus Aurantium Bergamia (Bergamot) Peel Oil, Limonene, Linalool, Curcuma Longa (Turmeric) Root Oil, Mentha Piperita (Peppermint) Oil, Tocopherol, Citral, Geraniol

** Organically grown
Vegan friendly formulated without: parabens, petroleum, phthalates, SLS, SLES, PEGS, TEA, DEA, silicones, or artificial dyes or fragrances.
Bergamot
Rich in naturally powerful anti-inflammatory, antioxidant and antibacterial properties that not only gently detoxify the causes of hair fall but also unclogs the hair roots and promotes hair growth.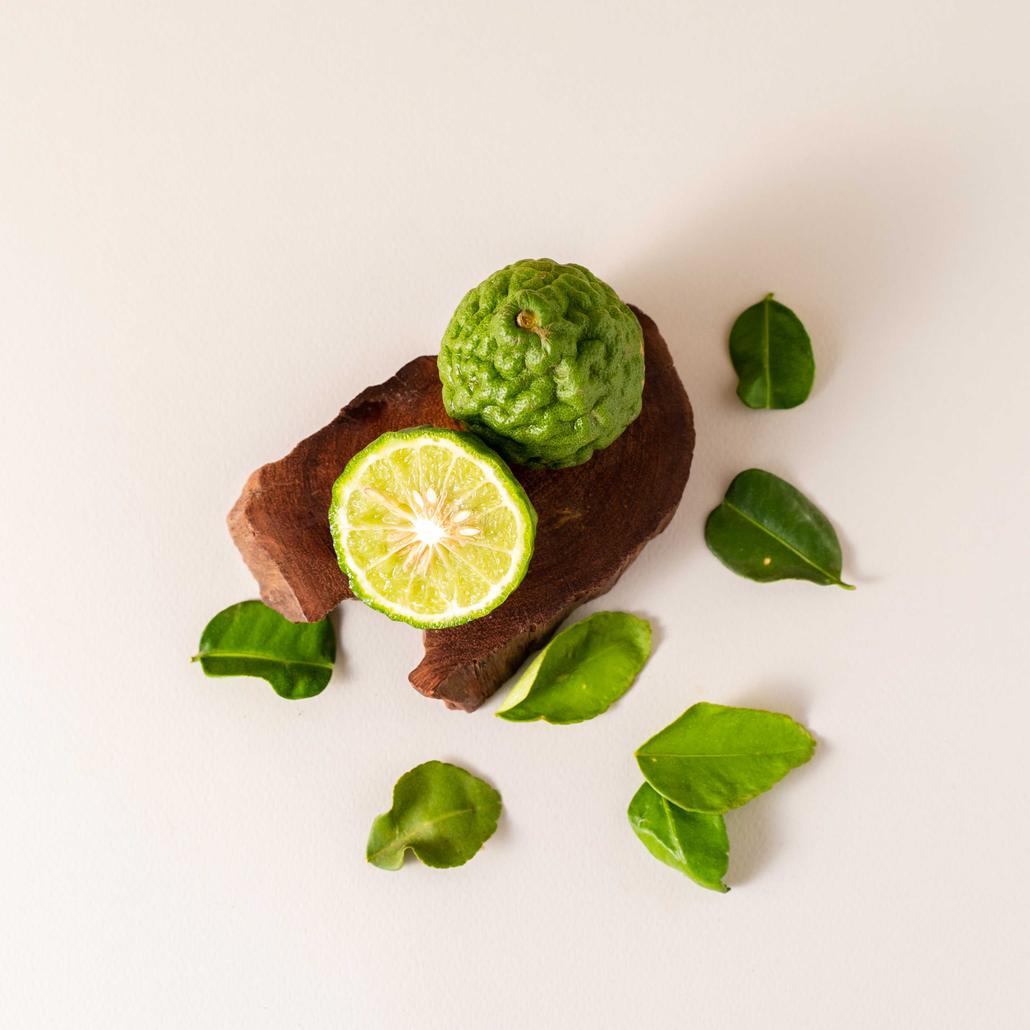 Turmeric
Rich in antioxidants that suppress the inflammation helping reduce hair fall and treat the scalp's skin renewal process; reducing inflammation is the key to allowing the skin to repair and protect itself.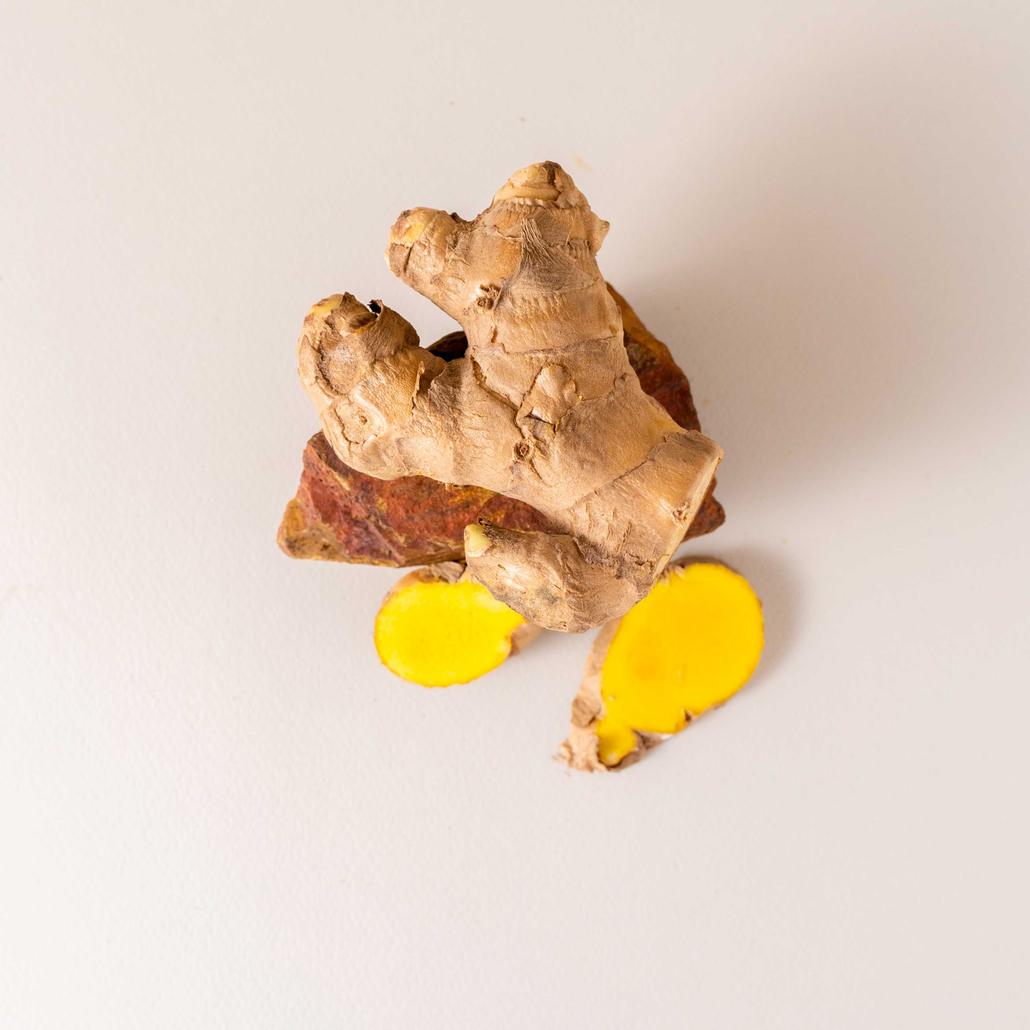 Peppermint
Peppermint contains anti-inflammatory, antimicrobial, and anti-fungal activities as well as menthol: which helps that increase blood flow by widening blood vessels that have been narrowed, allowing hair roots more access to the nourishment it needs to grow.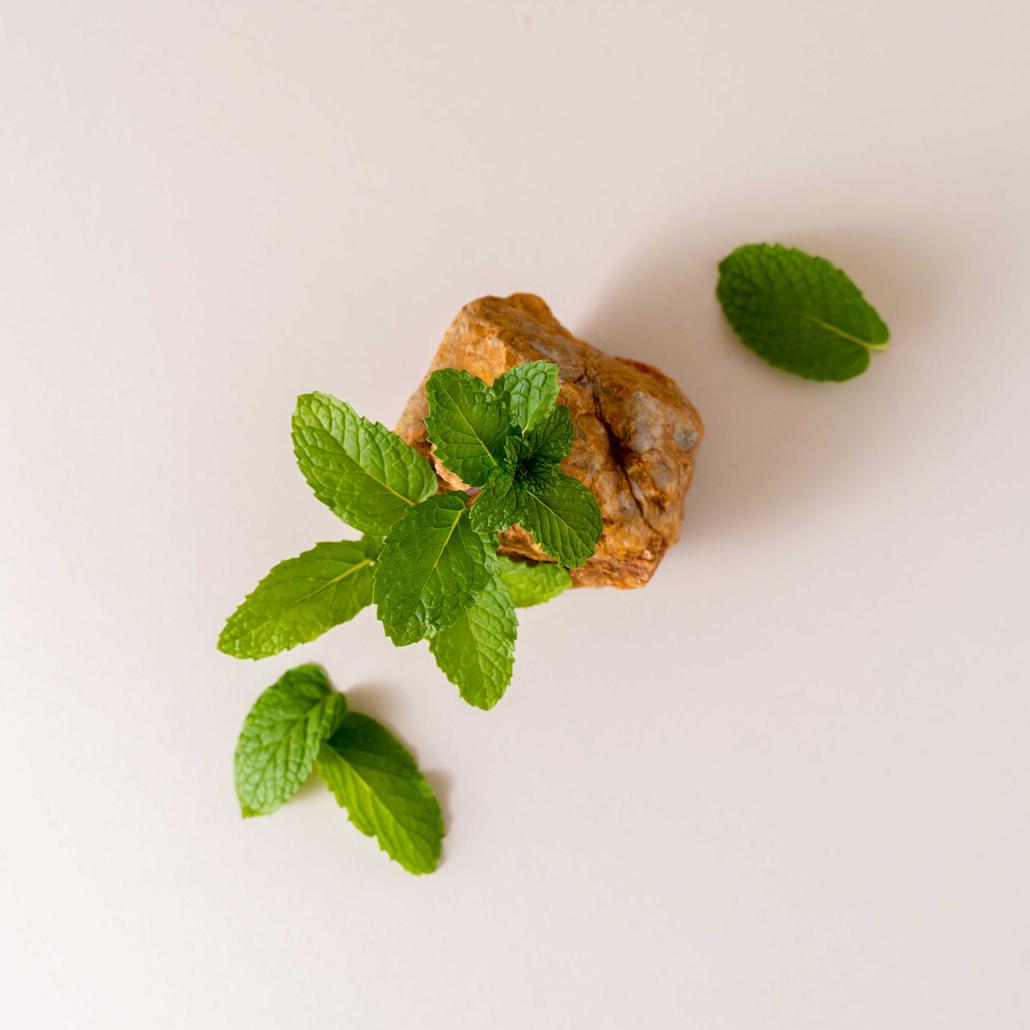 Coconut
Loss of protein leads to dull, unhealthy hair prone to breakage and graying. Coconut oil softens dry hair, and prevents further hair breakage and split ends from sweating.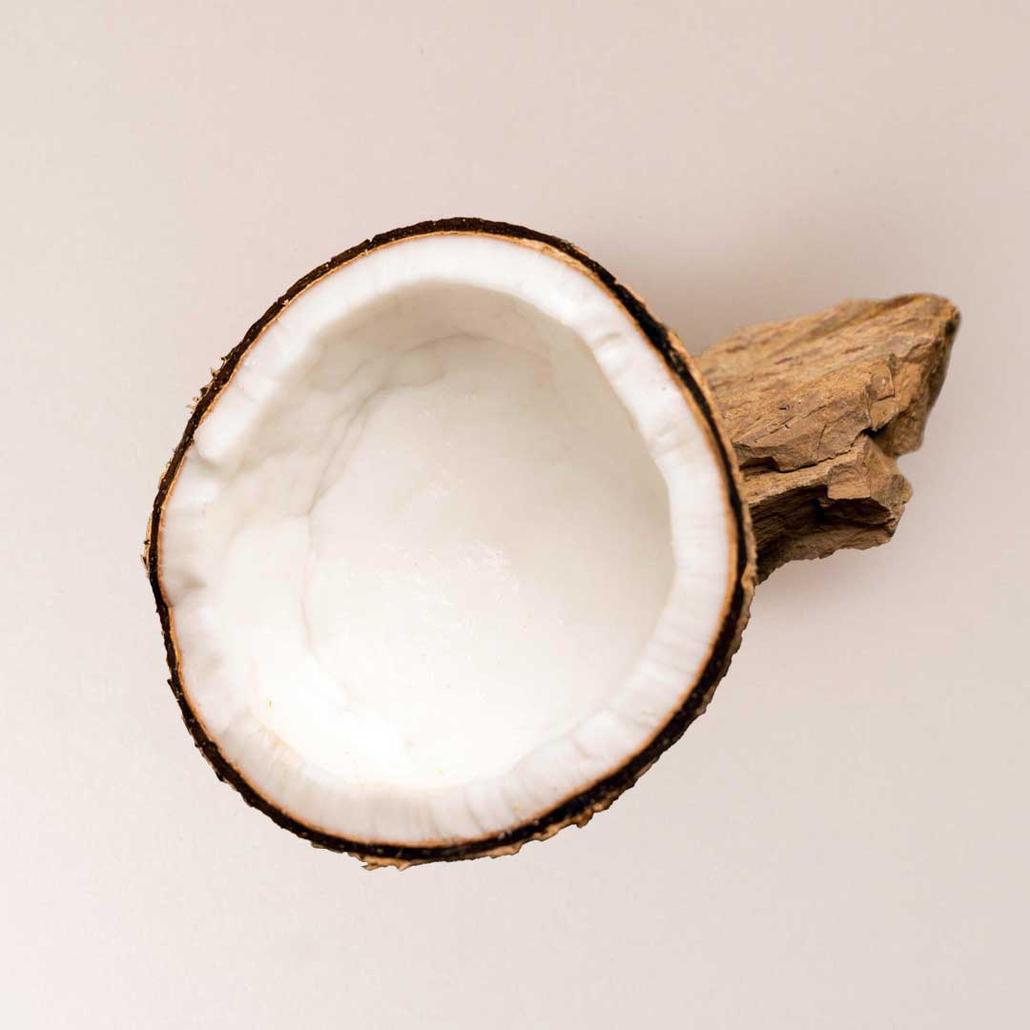 Sesame
Rich nourishing properties from vitamin E, mineral, antibacterial, antiviral, and antioxidant properties, which help revitalise the scalp's surface by unclogging pores and allowing hair growth to prosper.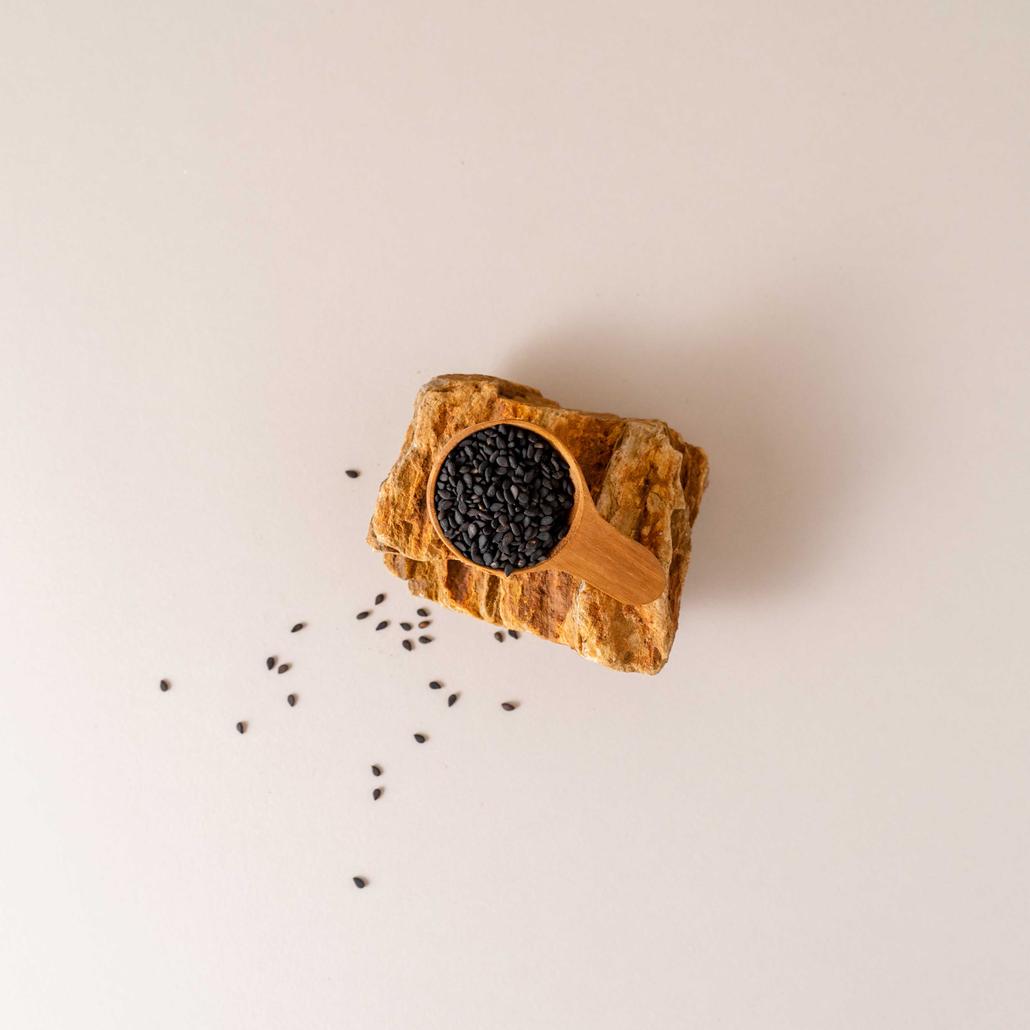 Join Our Family; Our (Hair) Ties Are Strong!
★ ★ ★ ★ ★
I feel so confident and fresh now! My scalp used to be so itchy post-workout and I would have my fingers in my hair all the time but no more! These products brought my confidence back in public again and my hair looks much fuller after a couple of months thanks to them!
- @2bornot2bwaves
★ ★ ★ ★ ★
It's lightweight, made from ingredients I know, and it hydrates without leaving a greasy feeling! My hair is thicker and softer and I love how it's vegan and environmentally friendly!
- @susanhu33
★ ★ ★ ★ ★
My scalp is so clean even after the first use and I love how the scalp treatment tingles when I massage my scalp. The build-up from sweat and dirt is gone. I used to have dry hair but no more! Look at my curls!
- @sarahxxdanielle
★ ★ ★ ★ ★
I'm on my 3rd bottle now - this works so well! I see a lot of baby hair growing and I have noticed more hair growth and less sweating. Highly recommend.
- @trupti_sagar



We control the origin and process so it's 100% natural, organic and friendly
Born from the herbal wisdom of our grandfather, the village doctor, Sudtana's mission is to share honest, sustainable, and ethical products made from scientifically proven ingredients and herbs natively found in Thailand and South East Asia.

Sudtana means "Dreams come True" in Thai; a phrase we put it in action by pouring care and love into every step of our product process. You'll be proud to know that we embody the Sudtana spirit starting from ethical raw material sourcing and natural extraction, all the way to small-scale manufacturing. The result? 100% natural, organic, sustainable and environmentally friendly products! We call this the Sudtana Method.
What the Sudtana Method stands by:
The Sudtana Method directly helps and encourages small farmholders to use organic farming methods while maximizing product quality and efficacy. As a result, our customers use only 100% organically grown ingredients that are scientifically proven to work! 

Sudtana Method's Growers
We personally connect with small farmholders all over Thailand with the goal of elevating their lives with organic, sustainable farming methods. This means less soil degrading, more water saved, and better soil & product qualities – and we pay them fairly!
This ensures that everyone enjoys the benefit of sustainable farming for a better environment!
Sudtana Method's Extracts
"Minimal waste" is the Sudtana creed concerning extraction. Our delicate extraction method maintains the highest active ingredient content to maximize our products' efficacy without creating unnecessary ingredient wastage and by-product pollution.
This ensures that you enjoy an environmentally friendly product with minimal ingredient wastage!
Sudtana Method's Products
You'll never depend on toxic chemical products again in this family! Our pure natural products are made fresh with our small-scale manufacturing methods. And most importantly: there is no animal testing to minimize pollution and wastage. 
This ensures that you have access to ethical, sustainable and natural solutions for skin and hair without having to depend on chemical products!
Sudtana Method's Users
Join our family and we promise that you will enjoy products that are 100% natural, organic, sustainable and environmentally friendly.

After all, the best family relationships are natural and non-toxic!