Detoxifying Herbal Mask & Wildcrafted Botanical Mist Set
All-natural herbal skin care inspired by traditional Thai wisdom
Herbal mask naturally hydrates & deeply cleanses pores with 6 all-natural ingredients
Sustains longer-lasting youthful skin with antibacterial & antioxidant properties that treats & prevents acne and blackheads
Rejuvenates the skin and reduces dark spots, scars and uneven complexion
Made from 6 Wildcrafted Botanical plants rich in natural vitamins that gently heals skin cells from daily damage back to health
Naturally reduces redness, rashes or skin irritations
Cooling hydration prevents hyperpigmentation from sun exposure and reduces inflammation & infections.
Your clear skin in just a few easy steps!
Facial Mask
Blend 2 teaspoons of herbal powder with 1-2 teaspoons of water
Apply generous amounts onto your face with either a brush or your fingers
Vitamins & nutrients are best absorbed by skin when kept wet, so keep the mixture moist by occasionally spraying the Botanical Mist onto your face
Leave on for

10-15

minutes before rinsing off
Botanical Mist
Mist all over the face and neck after cleansing and before applying any oils or serum
Spray over skin anytime throughout the day. Best used after exercise or before going outside for an instant refreshing glow!
Recommended Usage

1-2 times per week (day or night)
Full Ingredient List 
Detoxifying Herbal Facial Mask:
Oryza Sativa (Rice) Powder*, Kaffir Lime Leaf*, Andrographis Paniculata (Green Chiretta) Leaf*, Potassium Alum**, Morus Alba (Mulberry) Leaf*, Curcuma Longa Root*
Invigorating Facial Mist:
Tilliacora Triandra Leaf Distillate*, Pandanus Amaryllifolius Leaf Distillate*, Asystasia gangetica Leaf Distillate*, Thunbergia Laurifolia Leaf Distillate*, Coccinia Indica Leaf Distillate*, Barleria Lupulina Leaf Distillate*
* Certified organic
** Organically grown
Vegan friendly formulated without: parabens, petroleum, phthalates, SLS, SLES, PEGS, TEA, DEA, silicones, or artificial dyes or fragrances.
Makrut Lime Leaf
Well known for being highly aromatic, as well as full of antioxidants that help reduce acne, scars, and pimples. Promotes healthy, clear and smooth skin!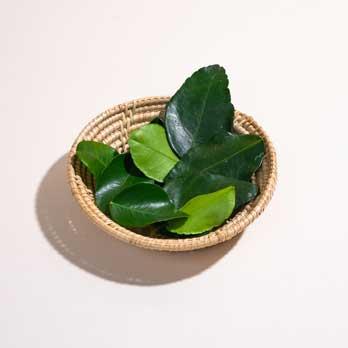 Turmeric
Natural antibacterial properties purifies the skin of harmful bacteria while soothing anti-inflammatory calms breakouts. Contains curcumin, a natural compound that promotes skin healing from scars and acne!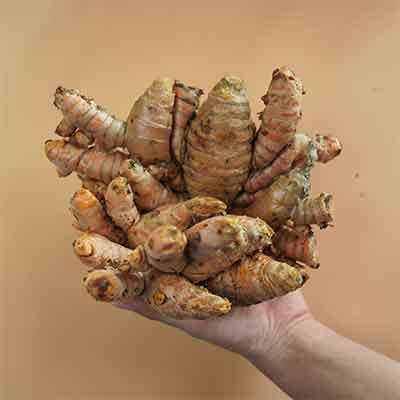 Jasmine Rice
The fine powder gently exfoliates without causing micro-tears while absorbing excess oils It naturally brightens skin and promotes smoothness for a radiant glow.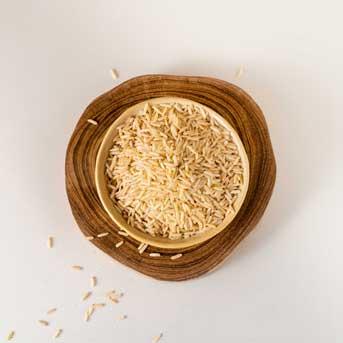 Join Our Family! Our Ties Are More Than Skin Deep!
★ ★ ★ ★ ★
"Perfect for my inflamed skin. Love how it calm & clear it makes my skin look!"
★ ★ ★ ★ ★
"My skin's definitely getting so fresh and hydrated in less than a week. Love the spa-like smell too! My breakouts have lessened and my skin has smoothened."
★ ★ ★ ★ ★
"No more oily and acne-prone skin! This perfectly balances and calms my skin conditions. Totally love it!"
★ ★ ★ ★ ★


"This balanced pH of 4.5 is perfect for my sensitive skin! Less frequent random breakouts!"
We control the origin and process so it's 100% natural, organic and friendly
Born from the herbal wisdom of our grandfather, the village doctor, Sudtana's mission is to share honest, sustainable, and ethical products made from scientifically proven ingredients and herbs natively found in Thailand and South East Asia.

Sudtana means "Dreams come True" in Thai; a phrase we put it in action by pouring care and love into every step of our product process. You'll be proud to know that we embody the Sudtana spirit starting from ethical raw material sourcing and natural extraction, all the way to small-scale manufacturing. The result? 100% natural, organic, sustainable and environmentally friendly products! We call this the Sudtana Method.
What the Sudtana Method stands by:
The Sudtana Method directly helps and encourages small farmholders to use organic farming methods while maximizing product quality and efficacy. As a result, our customers use only 100% organically grown ingredients that are scientifically proven to work! 

Sudtana Method's Growers
We personally connect with small farmholders all over Thailand with the goal of elevating their lives with organic, sustainable farming methods. This means less soil degrading, more water saved, and better soil & product qualities – and we pay them fairly!
This ensures that everyone enjoys the benefit of sustainable farming for a better environment!
Sudtana Method's Extracts
"Minimal waste" is the Sudtana creed concerning extraction. Our delicate extraction method maintains the highest active ingredient content to maximize our products' efficacy without creating unnecessary ingredient wastage and by-product pollution.
This ensures that you enjoy an environmentally friendly product with minimal ingredient wastage!
Sudtana Method's Products
You'll never depend on toxic chemical products again in this family! Our pure natural products are made fresh with our small-scale manufacturing methods. And most importantly: there is no animal testing to minimize pollution and wastage. 
This ensures that you have access to ethical, sustainable and natural solutions for skin and hair without having to depend on chemical products!
Sudtana Method's Users
Join our family and we promise that you will enjoy products that are 100% natural, organic, sustainable and environmentally friendly.

After all, the best family relationships are natural and non-toxic!