Sudtana Bergamot, Coconut & Sesame Oil Hair Mask
All-Natural Hair Mask Remedy Inspired by Traditional Thai Medicine
Traditional Thai hair mask contains a mixture of bergamot, coconut and sesame oils in the perfect ratio
Strengthens your hair from the inside for more volume and bounce
Prevents premature graying
Nourishes, moisturizes, conditions and repairs heavy hair damage
Keeps your scalp clean, healthy and infection free which promotes natural hair growth
Nourishes and moisturizes dry, itchy and flaky scalps
& Free Delivery in the USA
100% No-Risk Money Back Guarantee

All-Natural Hair Mask Remedy Inspired by Traditional Thai Medicine
Traditional Thai hair mask contains a mixture of bergamot, coconut and sesame oils in the perfect ratio
Strengthens your hair from the inside for more volume and bounce
Prevents premature graying
Nourishes, moisturizes, conditions and repairs heavy hair damage
Keeps your scalp clean, healthy and infection free which promotes natural hair growth
Nourishes and moisturizes dry, itchy and flaky scalps
Replenishes Your Hair and Scalp with the Nutrients They Need to Turn Dull, Dry and Weak Hair Strong, Silky and Healthy… In Just 15 Minutes, 2 to 3 Times a Week
More and more people are realising the chemicals in beauty products make your hair age faster by stripping it of oils, proteins, vitamins, and minerals.
For thousands of years we relied on nature to supply us with what we needed to achieve optimal health and beauty.
We still believe in the power of nature and the miracles they bring in healing your body both inside and out.
Our late grandfather was a village doctor and a trusted herbal specialist. Whenever anyone fell sick, he'd use his knowledge of medicinal herbs to restore their health.
Inspired by his knowledge in natural healing, our Bergamot, Sesame and Coconut Oil Hair Mask contains powerful properties which make your hair look its best.
It injects your hair and scalp with the nutrients they need to regain their optimal health and beauty.
Loaded with the vitamins, minerals, antioxidants and essential fatty acids your hair needs, it fills up your hair follicles and goes deep into the roots and pores of your scalp.
This means it gives you healthy hair in the inside so you can look your best on the outside.
5 Benefits For Healthy and Beautiful Hair
Reduce protein loss for

healthy and younger looking hair

Nourishes the scalp to

promote hair growth

from the root
Control vitamin E content in scalp for

reduced hair loss

Increase moisturizer content to

protect and heal damaged hair

Cover your hair in a

protective layer

to protect against the sun
100% Natural and Organic
Our hair mask is made from 100% natural and organic ingredients sourced from local Thai farmers.
The bergamot, sesame, and coconut oils are cold-pressed so they retain all their nutrients.
They're then put together in the perfect ratio so they can work in harmony with your hair and scalp to fully replenish and revitalize your hair from the inside out.
The fact all our ingredients are sourced locally is something we're passionate about. It means our mask is both environmentally friendly and helps support local farming communities.
3 Ingredients Scientifically Proven to Give YOU Healthier, Stronger and More Beautiful Hair
Our Bergamot, Coconut and Sesame Oil Hair Mask isn't some old wives' tale. It contains ingredients which studies show give you healthier, stronger, and more beautiful hair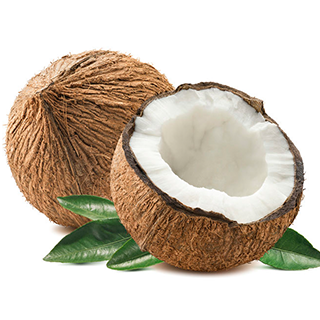 Coconut Oil Nourishes Your Hair from the Inside Out
Coconut oil has a low molecular weight which means it can fully penetrate hair fibers and nourish your hair from deep within.
Gives your hair more volume and bounce.
Reduces protein loss by preventing water from entering.
Strengthens your hair from the inside.
Retains moisture to keep your hair shiny and silky.
Protects your hair from heat and environmental damage.
Prevents graying and helps maintain your natural color.
Heals and protects damaged hair.
Bergamot Oil Cleanses Your Scalp
Bergamot oil has powerful natural anti-inflammatory, antiseptic, antifungal and antibacterial properties. This means it promotes hair and scalp health to enhance your hair in the following ways:
Detoxifies and cleanses the skin to heal scalp infections and wash away residue buildup.
Improves blood flow which nourishes the hair fibers and stimulates hair growth.
Keeps your scalp clean, healthy and infection free which promotes natural hair growth.
Moisturizes and conditions hair fibers to make your hair softer and smoother.
Repairs severe hair damage with nourishing, moisturizing and scalp stimulating properties.
Naturally straightens your hair by altering the structure of curly hair fibers.
Transforms dull and lifeless hair to give you a shinier and livelier mane.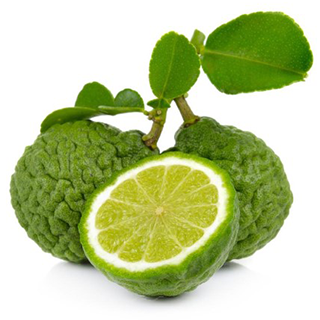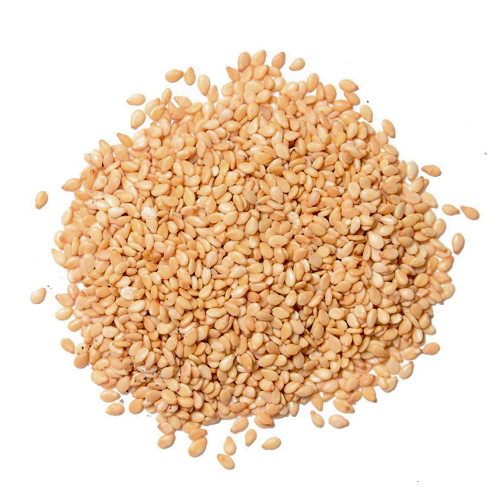 Sesame Seed Oil for Complete Hair and Scalp Health
Sesame seed oil deeply nourishes your hair with its vitamins, minerals, antibacterial, antiviral, and antioxidant properties which help keep your scalp and hair healthy. It gives you many benefits:
Prevents premature graying by improving the blood circulation in your scalp.
Treats dry hair by coating the surface of the hair and preventing the loss of moisture.
Nourishes and moisturizes dry, itchy, flaky scalps and keeps dandruff away.
Treats head lice and keeps bacterial infections at bay.
Its vitamin E content nourishes the scalp and stimulates hair growth.
Creates a barrier around the hair shafts to protect from it from the sun and pollution.
Penetrates the hair to rejuvenate and revitalize damaged hair.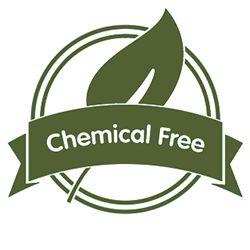 FREE from Chemicals

The Sudtana Bergamot, Coconut and Sesame Oil Hair Mask is made from 100% pure and organic bergamot, coconut and sesame seed oil sourced from local farmers.
This means it's free from chemicals like sulfates, preservatives and fragrances commonly found in other hair mask products which weaken your hair, irritate your scalp and accelerate the aging process.
So instead of damaging your hair with harsh chemicals, it restores your hair and scalp health to give you natural volume and shine, even after years of product use.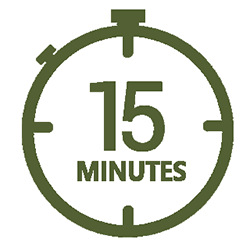 Nourishes Your Hair in Only 15 Minutes
The Sudtana Bergamot, Coconut & Sesame Oil Hair Mask nourishes and revitalizes your hair in just 15 minutes.
Simply apply a generous amount of our hair mask and gently massage all over your scalp and hair.
Leave for at least 15 minutes so the oils have time to be absorbed by your hair follicles and scalp before rinsing off with shampoo.
For dry hair, you can apply it 2-3 times per week. And for Normal & Oily hair apply 1-2 times per week.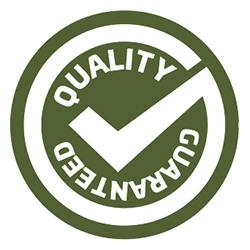 30-Day Money Back Guarantee
We're so confident our Bergamot, Coconut and Sesame Seed Oil Hair Mask does as we claim, we'd like to offer you a 30-Day Money Back Guarantee.
This means you can order our hair mask, try it as suggested for your hair type, and, if your hair isn't healthier, stronger, fuller, softer and silkier after 4 weeks, then you can get a full refund by emailing us at family@sudtana.com. All we ask in return is you cover the shipping fee.
After all, if you're not completely satisfied with the results, then neither are we!
What are people saying about Sudtana Bergamot, Coconut and Sesame Oil Nourishing Hair Mask?
★ ★ ★ ★ ★ 
"Fantastic hair mask. Makes my hair look healthier, shinier and fuller after my first use. This is great for people with hair problems but limited time in the morning. "
- Kim S. (MA)
★ ★ ★ ★ ★ 
"Unbelievable all natural organic products that show results just after first use. Not sure how long it needs to take effect biologically, but from my first month, my scalp is a lot less dry with a lot less hair fall. Just amazing."
- Jessica L. (CO)